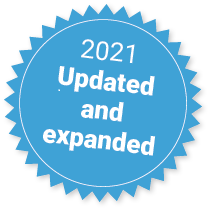 An understanding of copyright is essential for any successful publisher. Copyright issues occur in a huge number of places, and it is important to be armed with the right knowledge that will help you to ensure the publishing process runs smoothly.
This module will give you the confidence to understand the ins-and-outs of supplier and author agreements, to review licences for rights and third-party permissions, and to protect yourself and your company against the risks involved in data protection and privacy issues.
Course content
Copyright basics
Licences and contracts
Rights and permissions
Personal data and claims against improper publication
There is also a new section, Further reading and useful links, if you want to study any areas in more detail.
e-Learning modules are optimised for desktop and laptop devices and not tablets and smartphones.
Learning outcomes
At the end of this module you will:
be able to understand enough of the legal basics of copyright and related laws to draw up, check or implement supplier (including author) agreements
be able to recognise issues and review licences for rights and third party permissions
be more highly attuned to the risks involved in data protection, use of trademarks, and privacy issues
How does the course work?
Essential copyright for publishers has four modules. Each module has detailed explanations of the relevant areas of copyright, and quizzes for self-assessment. Finishing all sections of each module leads to your completion certificate being issued.
Invoice request form
If you are from an organisation and need to request an invoice to pay on someone else's behalf, please complete this form
PTC e-Learning Modules are concentrated, online courses that focus on specialist topics relevant to publishing working life. They are designed to build on a foundation of existing skills and experience.