What qualities and behaviours do publishing managers look for in a good team member?
Find out what managers at Pearson have to say.
Upcoming Courses
Don't miss out on these upcoming courses, all designed to develop your skills in the workplace.
Download a copy of our 2019 catalogue for more information about all our courses, including those available for In-Company Training.
Tutor Guided Courses
---
Gain the most widely recognised industry qualification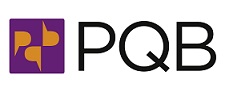 e-learning Modules
---
Build on existing skills
Explore specialist topics
Relevant to an editor's working life
Book Basic Proofreading and get our Essential Grammar course for half price.

Go from beginner to qualified PQB Proofreader in one step.
Benefit from the knowledge and experienced advice of your personal tutor.
Study in your own time at your own pace.
---
Equip yourself for a professional freelancing career with our entry-level Creative Copywriting for Publishers course - £250

Have you ever considered a career as a professional copywriter?
This self-study, tutor guided course is designed to give you the skills for a successful copywriting career, inside or outside the publishing industry.
SUBSCRIBE to our mailing list
and be the first to hear about:
Courses to help progress your career
New courses
Special offers
News on topics relevant to your role
The Publishing Training Centre Foundation is a not-for-profit organisation and registered charity in England and Wales (registered charity number 1083081).
We are the industry training organisation (ITO) and provide the training and educational services for the wider publishing community.