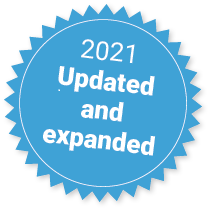 An introduction to publishing provides a comprehensive look into the world of book and journal publishing. This module gives an overview of the publishing world today and uncovers the variety of roles and responsibilities that come together to create published materials.
Course content
The publishing industry: an overview
Companies and brands
Market research
Acquiring and commissioning
Sales and marketing
Finance and costings
Publishing career avenues
e-Learning modules are optimised for desktop and laptop devices and not tablets and smartphones.
Learning outcomes
At the end of this module you will:
understand the context and structure of the broad book and journal publishing world
understand the key publishing processes and typical departmental functions of a publishing company
understand the life cycle of a typical book and journal publication
How does the course work?
An introduction to publishing has six modules, plus a bonus unit. Each module has detailed explanations of the relevant areas of publishing, and quizzes for self-assessment. Finishing all sections of each module leads to your completion certificate being issued.
Invoice request form
If you are from an organisation and need to request an invoice to pay on someone else's behalf, please complete this form
Eight to ten hours with eight months access to the module.
PTC e-Learning Modules are concentrated, online courses that focus on specialist topics relevant to publishing working life. They are designed to build on a foundation of existing skills and experience.