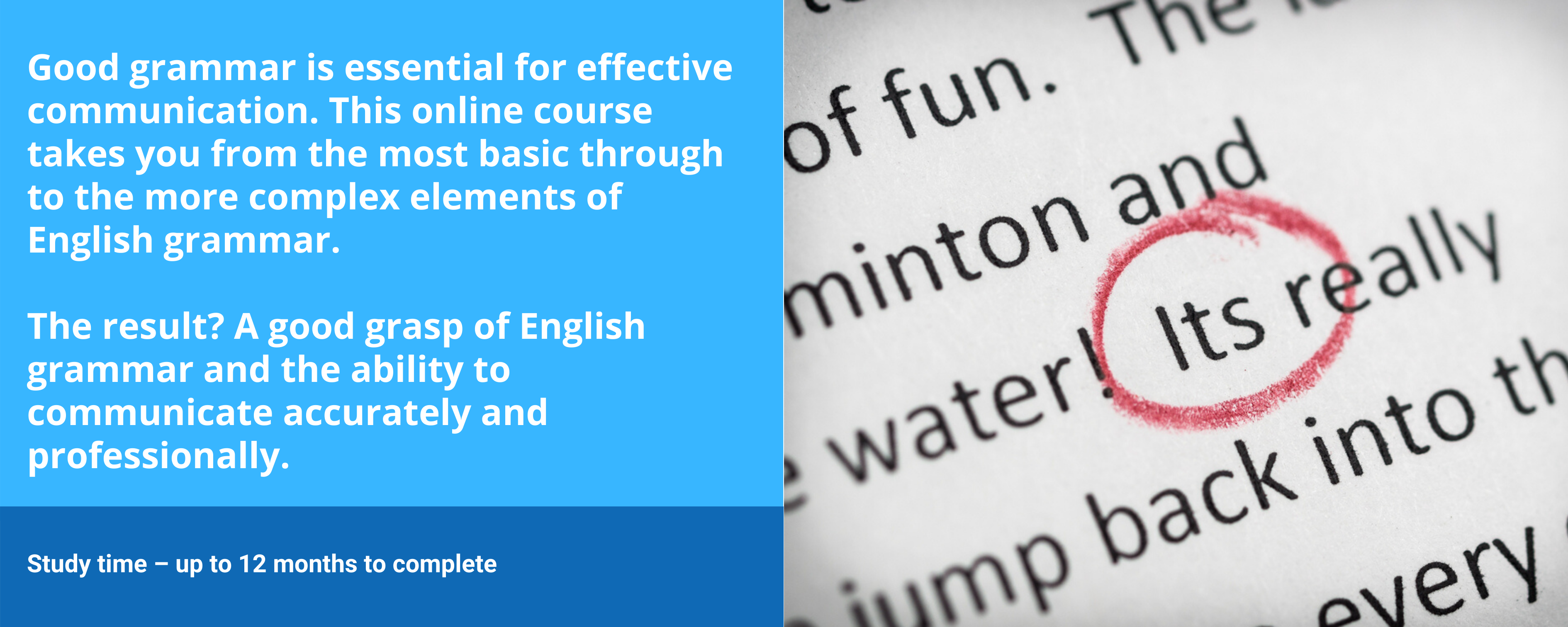 Your command of language speaks volumes about you, with any form of communication, particularly in business. From writing presentations, documents and emails to multi-platform marketing content, a good grasp of grammar is vital for presenting yourself and your organisation professionally, accurately and with credibility.
We don't often stop to think about the rules that hold our language together. Normally, we don't need to. But, even native speakers of English don't always get it right.
Essential Grammar is an online course that takes you from the most basic through to the more complex elements of English grammar.
Intended for speakers of UK English, it is a convenient, fun and flexible way to build the solid foundation you need to communicate accurately and creatively.
A host of practical exercises will help you get to grips with what you have learned, and you can test your knowledge with some quick quizzes.
Who is it for?
Anyone who wants to perfect their use of UK English grammar to communicate more effectively and professionally
Editors and proofreaders who want to improve the accuracy of their work
Those working in communications, marketing or publicity, who want to ensure that their output is accurate and grammatically correct
What will you achieve?
On completing this course you'll be able to:
Master the basic principles of punctuation and understand the relationship between grammar and punctuation
Be able to communicate clearly, effectively and professionally
Gain credibility with all forms of your communication
Understand:

The seven main word classes, and order of phrases and words
The six verb aspects, and tenses and forms
How to correctly structure a sentence
And much more (see 'What's included' below for details of course outline)
What are the key benefits?
Convenient and flexible – study from home, in your own time, at your own pace
The support of a personal tutor, an experienced editor, throughout the course
Opportunity to revisit areas of the course that you wish to consolidate
Practical exercises to help you get to grips with what you have learned
Quizzes to test your knowledge
A reading list to follow-up your studies
Special Offer
Essential Grammar costs £70, but if bought in conjunction with Basic Proofreading or Essential Copy-Editing then Essential Grammar is available to you at the special offer price of just £35.