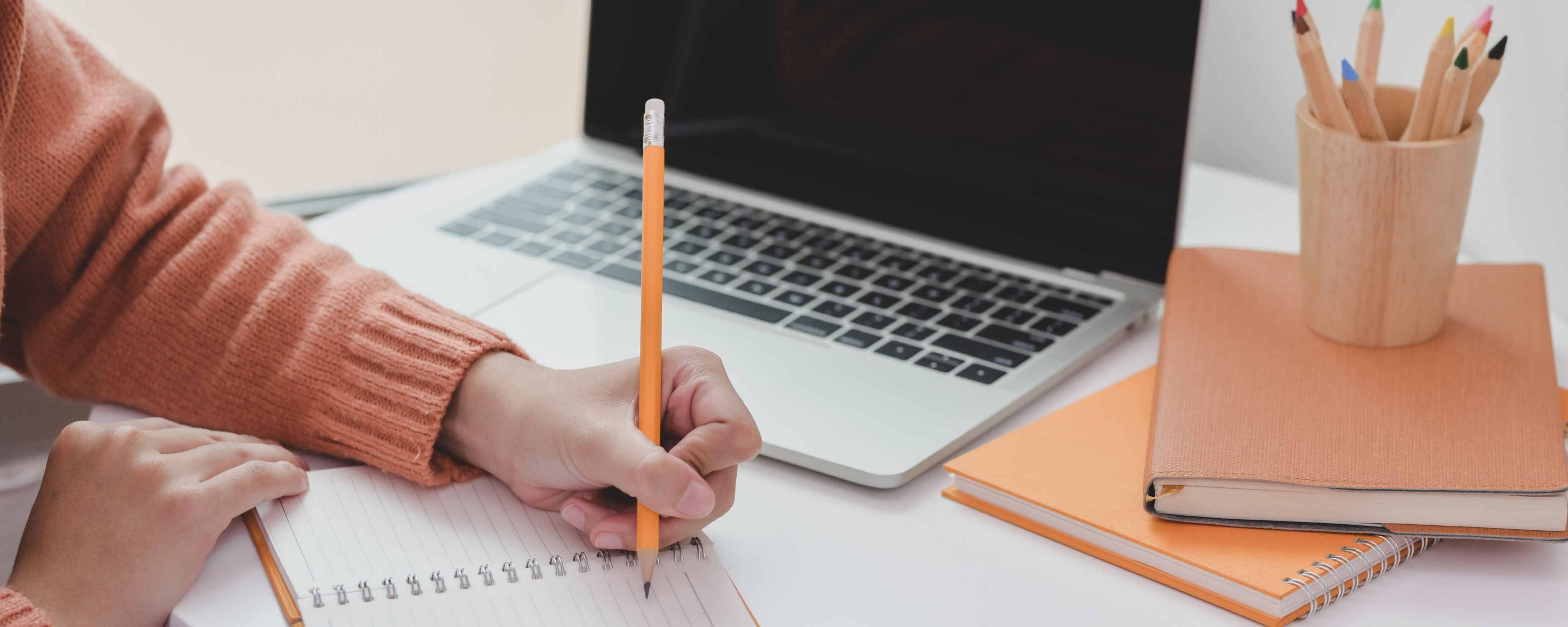 Following feedback from delegates in 2020, this course is now a full day, with more time for exercises, discussion and tutoring. The price has increased in line with the additional hours of training, and includes homework set between the two sessions and more tutor feedback.
Explore when, where and how smart copywriting can boost the performance of your book marketing projects.
If you work in publishing, you are already familiar with the power of words.
This virtual workshop shows you how to harness that power to create copy that inspires, persuades and sells. You'll be provided with practical tools to complement your writing skills and further develop your expertise.
Whether you have to write newsletters, catalogue content, advance information sheets, cover copy, Amazon copy or other web content, this course can make a difference.
Who is it for?
Anyone working in publishing or in a related area who has to convey key messages through the written word.
Copywriters
Editorial assistants, assistant editors, editors
Freelance publicists
PR assistants, executives, managers
Publicity assistants, executives, managers
Marketing assistants, executives, managers
Web assistants, editors, managers.
What will you achieve?
On completing this course you'll be able to:
Write copy that connects with readers
Exploit powerful techniques used by top professionals
Apply these techniques to a range of copywriting tasks.
Programme
Writing with greater confidence
Making your text flow more smoothly
Capturing and holding reader attention
Adapting your words for your audience
Creating customer-winning calls to action
Avoiding all the classic copywriting mistakes.
For more information about any of these courses, please email courses@publishingtrainingcentre.co.uk or sign up to receive our newsletter for updates on these and our other offerings.
Terms & Conditions
Session 1: 5 October 2022 | Session 2: 6 October 2022 (mornings only)
£310+VAT
Date information for future sessions
October 2022
Dates: 4 & 6 October 2022
Times: Each session will run from 9.00am-12.30pm
Course format
Virtual course
9am to 12.30pm
Four x 1.5 hour sessions plus breaks, comprising two half-day sessions.
A number of discounts are available
What you will need
To join the course, you will need access to a computer, tablet or laptop with a camera and microphone. You will need to activate a free Zoom account to join the course. This takes two minutes and does not require any payment. It is purely for administrative purposes.