Effective copywriters come equipped with a range of tools to help capture and hold the reader's attention. This course shows you how to unlock that toolkit and connect with your target audiences. It's packed with all the practical tools and powerful techniques you need for a successful career in copywriting.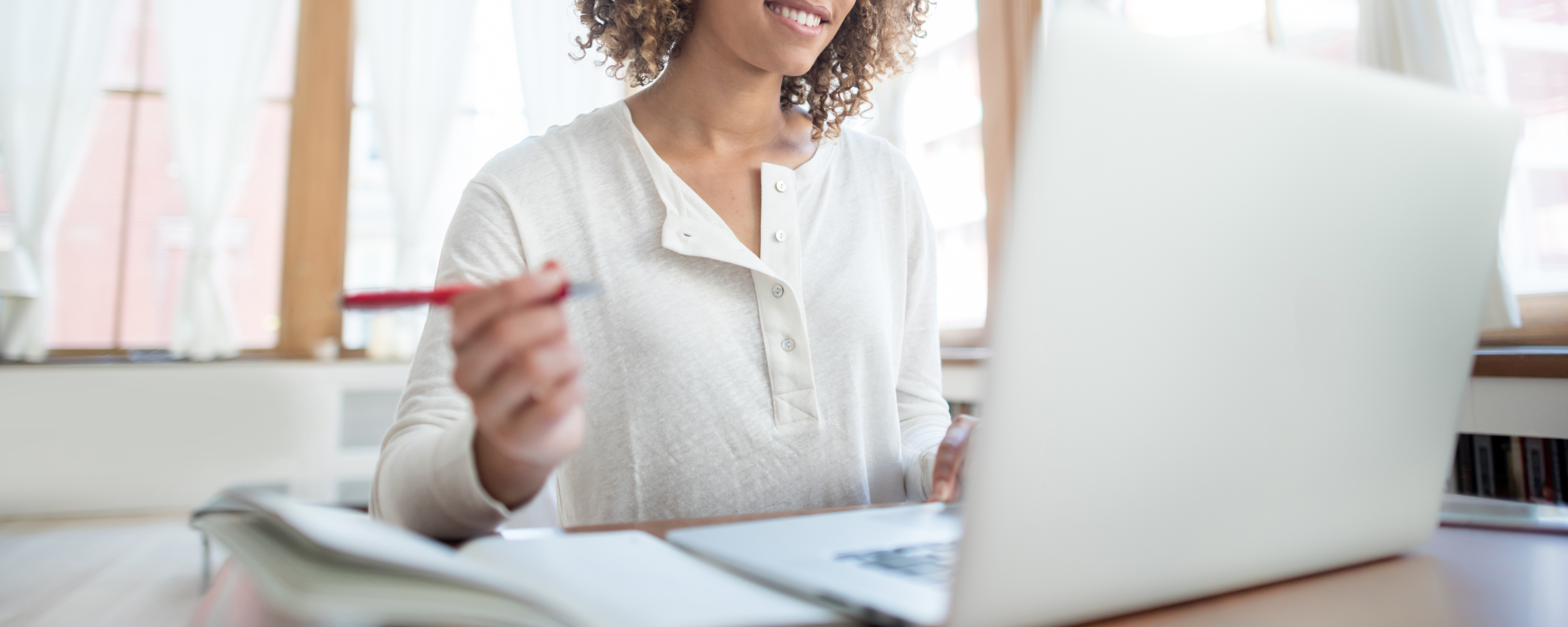 STUDY TIME: at least 30 hours and up to 12 months to complete
"I enrolled on the course to expand my knowledge and improve my copywriting skills. After many years of providing copywriting services to clients, I now have a shiny certificate to prove my skills. So excited to have achieved a distinction! Thanks to the PTC's super tutor –Bev was brilliant." Melanie, Leighton Buzzard, UK
So there you are, browsing titles in your local bookshop. You pick one up but soon return it to the shelf. It's not for you. Another suffers the same fate, followed by a third which fails to impress.
But then you strike gold. Something about this new book stops you in your tracks, evoking a positive response. Your search is over, and you head for the checkout. So what made the difference? What convinced you that this was the one worth buying?
Every day, millions of people go through this process in bookshops or on the internet. As a copywriter, you're in a powerful position to influence what they do next. The copy you write can bring a title to life and make it meaningful to a hesitant book buyer. With a few well-chosen words, you can help them to see the magic on offer.
Who is it for?
Recent graduates and college leavers who want to start a copywriting career
Publishing company employees and freelancers wishing to hone their skills
Publishers returning to the industry after a break
Specialists from other disciplines who want to move into copywriting
Career-changers seeking a flexible and interesting career in copywriting
Professionals working in related areas with experience in PR, marketing, advertising or journalism
Editorial and publishing assistants and managers
Marketing and communications: those with a marketing, publicity, social media or digital content role – executives, officers, managers
Freelance copywriters wishing to improve or refresh their skills
---
What will you achieve?
On completing this course you'll be able to:
Write effective copy with greater confidence, whether working in publishing or outside
Write fiction and non-fiction cover blurbs, press releases and newsletters; and broaden the range of copywriting tasks you can handle
Take your copywriting career in a more creative direction
Exploit the 'War of the Worlds' concept – arguably the most powerful weapon in a copywriter's armoury
Deliver simple solutions to common copywriting challenges
Cover the requirements of the wider business world, in publishing and other sectors
Launch or relaunch your freelance copywriting career
---
What are the key benefits?
Convenient and flexible – study from home, in your own time, at your own pace
The support of a personal tutor at every stage of assessment
Gain all the tools you need for a successful career in copywriting
Packed with practical tips, backed up by tried-and-tested techniques
Receive a completion certificate from PQB, the most widely recognised industry qualification, graded with a pass, merit or distinction
Opens up career opportunities to be a professional writer in PR, marketing, advertising, corporate communications, internal communications or journalism.
Entry into the PTC's Freelance Finder, used by publishers when looking for a qualified copywriter who is trained to a high standard
---
Course contents
Unit 1: Entering the world of copywriting
Unit 2: Focusing on what matters
Unit 3: Taking the first step
Unit 4: A change of perspective
Unit 5: Building your confidence
Unit 6: Facts or feelings?
Unit 7: Breathing life into your copy
Unit 8: The most difficult audience of all
Unit 9: Being creative and social
Unit 10: Getting there faster
---
For more information please see our Self-Study FAQs.
Enrol now by choosing your payment method at the top of the page. The price of this course has been held since December 2019.