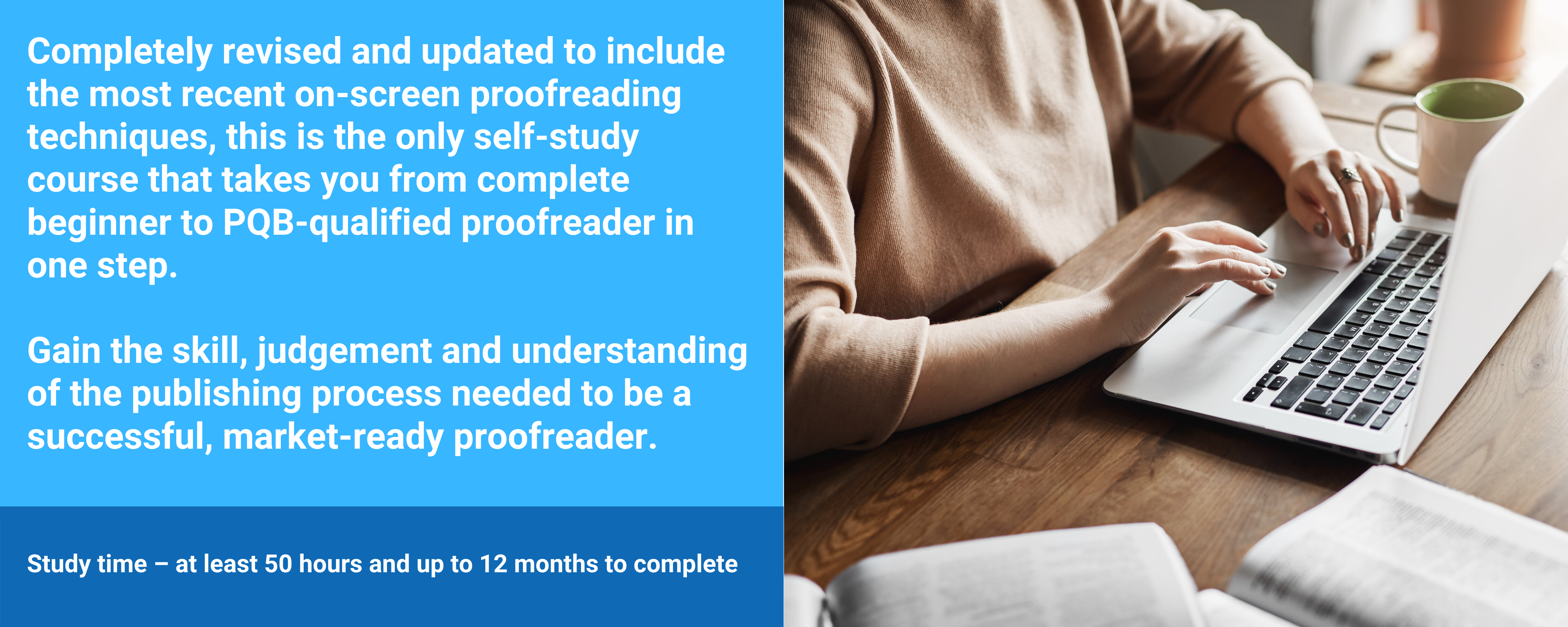 Who is it for?
Editorial staff looking to build or refresh their skills, or learn from the beginning
Those who proofread as part of their job and lack formal training
Anyone wanting to work as a freelance proofreader
Career-changers seeking a flexible and interesting career
What will you achieve?
On completing this course you'll be able to:
Mark up on screen and on paper, and understand the differences between the two
Mark up on screen in Adobe Reader and Microsoft Word
Use and understand British Standards Institution symbols
Make informed decisions when marking up proofs – what to change, what to leave
Follow the instructions of an editor, and give clear instructions to a typesetter
Understand the publishing process and where the proofreader fits in
Cover the requirements of the wider business world, including working with independent (self-publishing) authors and those in the publishing industry
What are the key benefits?
Convenient and flexible – study from home, in your own time, at your own pace
The support of a personal tutor at every stage of assessment
30 self-check exercises to help you learn and practise
Receive a completion certificate from PQB, graded with a pass, merit or distinction. It's the most widely recognised industry qualification!
Career advice and recommendations for further training
Entry into the PTC's Freelance Finder, which can be used by publishers when looking for a qualified proofreader, who is trained to a high standard
Points towards upgrading your membership of the Chartered Institute of Editors and Proofreaders (CIEP)
Save up to £205 with the Freelance Package
Did you know that if you enrol on Essential Proofreading you will get two free e-learning modules (worth between £70 to £115) to help you support your training and develop your new career.
Special Offer
Good grammar is essential for a proofreader. We strongly recommend you also work through Essential Grammar. This normally costs £70 but if booked at the same time as Essential Proofreading the price is reduced to £35.