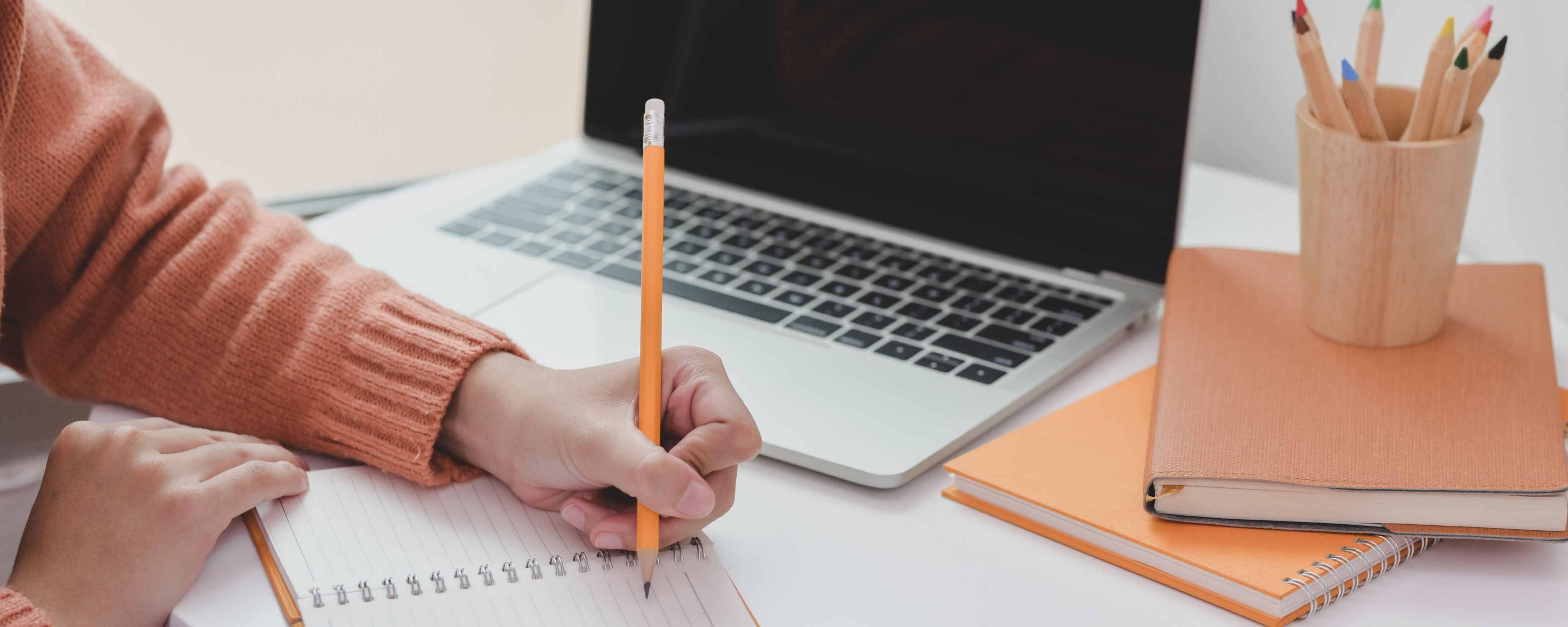 As someone who works in publishing, you are already familiar with the power of words.
This virtual workshop shows you how to harness that power to create copy that inspires, persuades and sells. It provides you with practical tools to complement your writing skills and further develop your expertise.
Interspersed throughout are short exercises designed to extend your writing and editing capabilities. Among other things, you'll have the chance to write a tagline, a cover blurb and the headline and opening paragraph for a press release.
The course also touches on artificial-intelligence copywriting tools, such as ChatGPT, explaining why your own creative skills are superior to machine learning.
Gain invaluable insights
In two half-day sessions, you'll learn how to make your words work harder for you and how to ensure they connect with your target audiences. At the same time, you'll acquire invaluable insights into how to produce effective copy more quickly and with greater confidence.
You'll also have an opportunity to get feedback on something you have written. Send the tutor an example of your work and during the training he will provide constructive advice on it.
Whether you write newsletters, catalogue content, advance information sheets, cover copy, copy for Amazon or other online content, this course can make a difference.
Who is it for?
Anyone working in publishing or in a related area who has to convey key messages through the written word. This includes:
Copywriters
Editorial assistants, assistant editors, editors
Freelance publicists
PR assistants, executives, managers
Publicity assistants, executives, managers
Marketing assistants, executives, managers
Web assistants, editors, managers.
What will you achieve?
On completing this course you'll be able to:
Write copy that connects with readers
Exploit powerful techniques used by top professionals
Apply these techniques to a range of copywriting tasks.
Programme
Writing with greater confidence
Making your text flow more smoothly
Capturing and holding reader attention
Adapting your words for your audience
Creating customer-winning calls to action
Avoiding all the classic copywriting mistakes.
For more information about any of these courses, please email or sign up to receive our newsletter for updates on these and our other offerings.
Terms & Conditions
Session 1: 19 March | Session 2: 21 March (mornings only)
Tuesday, 19 March 2024
Tuesday, 01 October 2024
£325+VAT
Date information for future sessions
March 2024
19 & 21 March 2024
Times: Each session will run from 9.00am to 12.30pm
October 2024
1 & 3 October 2024
Times: Each session will run from 9.00am to 12.30pm
Course format
Virtual course
9am to 12.30pm
Four x 1.5 hour sessions plus breaks, comprising two half-day sessions.
A number of discounts are available
What you will need
To join the course, you will need access to a computer, tablet or laptop with a camera and microphone. You will need to activate a free Zoom account to join the course. This takes two minutes and does not require any payment. It is purely for administrative purposes.