Thursday, 11 May 2017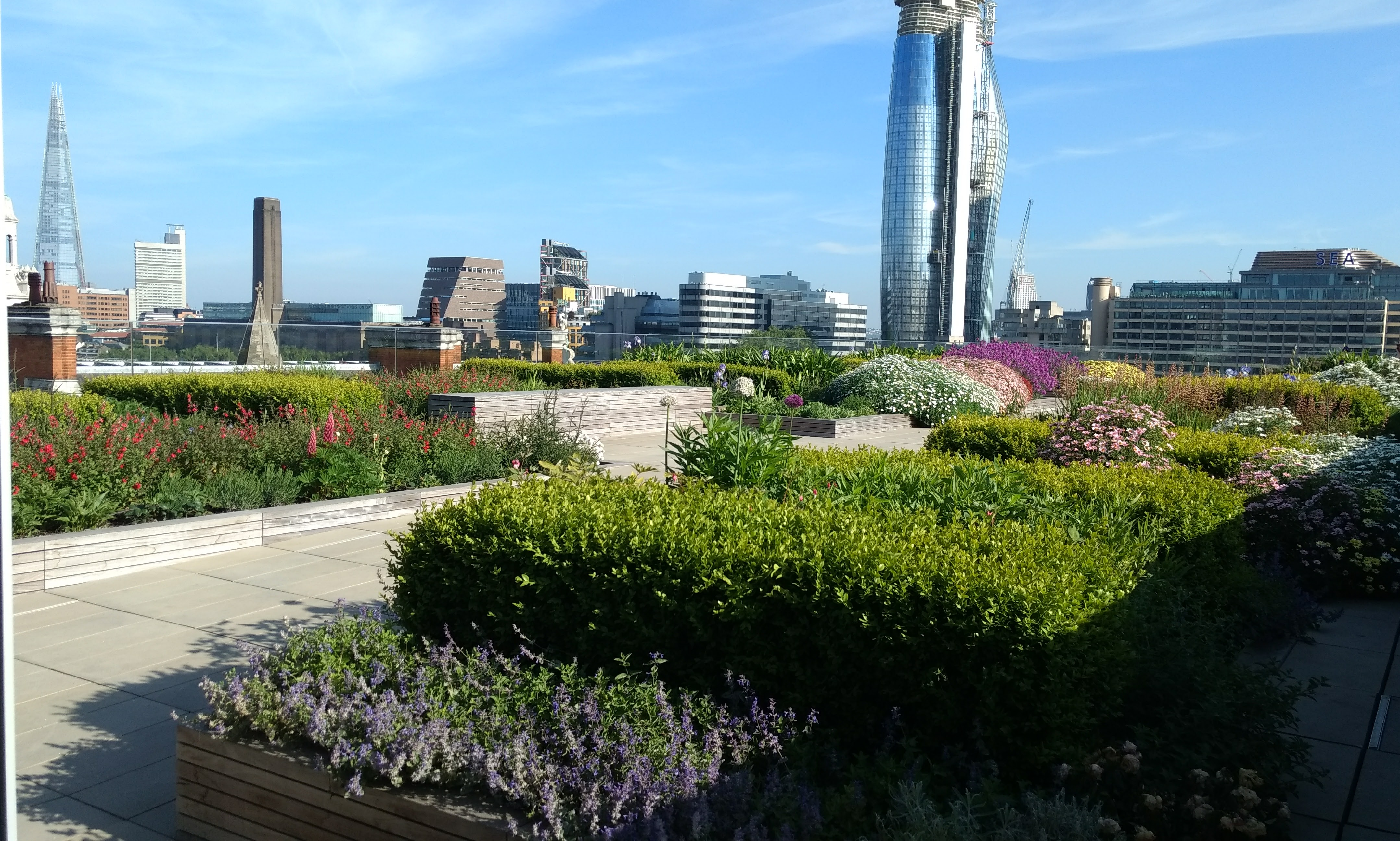 Atop Carmelite House on London's Victoria embankment, some of publishing's best and brightest gathered in Hachette's rooftop café and garden yesterday evening to hear the announcement of this year's Kim Scott Walwyn Prize winner.
The prize was founded in 2003 to honour the life and work of Kim Scott Walwyn who passed away in 2002. Kim was Publishing Director at Oxford University Press, and the prize celebrates exceptional achievement by women in publishing. This year's shortlist was a shining example of the entrepreneurial spirit that has driven the five women selected to such heights so early in their careers.
The more formal part of the evening began with a welcome from Prize co-chairs Catherine Clarke and Denise Johnstone-Burt who thanked the sponsors and organisers, including Lis Tribe of Hodder Education for helping to arrange the evening's glorious setting.
Zara Markland and Alice Geary, past and present SYP chairs respectively, spoke of how proud the SYP was to sponsor the prize to support and nurture "enquiring minds, changemakers and ones to watch". Alice spoke of how "heartening [it is] to see these women taking action and making change".
The next speaker was the PTC's own Chief Executive Peter McKay, who told the room that the shortlist "reinforces your confidence in the future of British publishing".
Keynote speaker for the evening was Mary Beard; author, broadcaster and Professor of Classics at Cambridge University, which is where she met Kim Scott Walwyn as a fellow undergraduate. Mary spoke of Kim as "a force to be reckoned with in the best feminist sense". During her speech, which was heartfelt and wryly amusing in equal measure, Mary lamented the loss of female writing from antiquity, but urged those present to remain optimistic that women's power, particularly in publishing, will be increasingly recognised.
Following Mary's speech, Denise Johnstone-Burt returned to the podium to re-cap the shortlist and present each nominee with a gift ahead of the announcement of the winner; Alice Curry, founder of specialist children's publisher Lantana Press.
Denise revealed that the judges' choice was universal, and praised Alice as a champion of BAME writers and someone who works constantly to increase the representation of diverse voices in children's literature. As winner, Alice received £1000, sponsored by the SYP, and two-days' worth of training at PTC.
The other shortlisted candidates, who also received a days' PTC training, are as follows:
Sarah Braybrooke: Sarah was promoted to MD of Scribe UK after almost singlehandedly setting up the London branch of the Australian firm.
Candice Carty-Williams: Candice is Senior Marketing Executive at Vintage and set up and launched the BAME short story competition.
Amy Durant: Amy was promoted to Publishing Director at Endeavour Press within two years of joining, and is also Editorial Director of new imprint Endeavour Ink.
Zeljka Maroševic: Zeljka single-handedly set up the UK branch of Melville House, and is now Co-Publisher of Daunt Books.