Monday, 09 May 2016
BBIA 2016 Award winner Alison Barrow's take on social media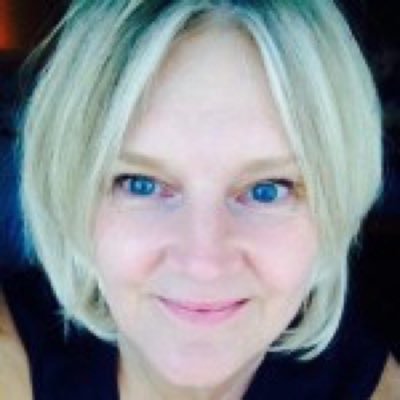 "Really? 140 characters or links to images or a blog are crucial influencers in promoting and selling books? It's just a load of old blather isn't it? Can social media really help publishers?
"So, first up, this is a short blog. I'm speaking solely on the account of a publisher. I've been given about 400 words to sum up why social media is important – more than 140 characters, but still, not much – so here's some key pointers and examples of how vital it is...
"Twitter, Facebook, GoodReads and Instagram are essential for Communicators. Readers speak with authors, who connect with bookshops and bloggers, and a whole conversation ensues. It's a feat of choreography to avoid repetition and remain interesting and relevant, but by snapshotting these images and posts publishers capture that previously elusive word-of-mouth and demonstrate to a wide online audience enthusiasm and positive reaction to upcoming books. This creates interest and demand.
"PRs and marketeers are Sharers – when the supportive chat online about a title and author builds, this is communicated to sales teams who pass on to the booksellers. A huge number of successful publications over the last five years have seen their campaigns play out to great effect over social channels – think The Snow Child; The Miniaturist, The Lemon Grove, The Unlikely Pilgrimage of Harold Fry, The Girl on the Train, The Widow. The author doesn't need to be in that space – campaigns for Maggie O'Farrell and for Kate Atkinson are propelled by publisher in tandem with book trade, bloggers, fans and media.
"Social media posts can be like pinboards – Collators of print coverage, an event in a local bookshop, a soundbite from an author, an image of a location which inspired a book, collecting offline nuggets and creating a display of praise and popularity. Reviews in papers and magazines, articles written by authors can be showcased to a targeted audience.
"Last week, a BBC radio producer emailed to say that the presenter had been reading the lively Twitter exchanges about a novel, and wanted to book the author on a show. Many are watching, not overtly participating – which is also why it can be tricky to chart a journey to a book sale.
"It's an Educator – with one or two clicks publishers can check on what their peers are doing. We have learned so much from other authors' book tours, rooftop book events, partnerships with influential bloggers and media. We watch how others secure word of mouth and connect readers with writers, and we learn, and fashion elements for ourselves.
"It's a great big Thank You card too – writers and publishers send appreciation back to those who have joined in the cheerleading… and the whole positive reaction is captured and continues…"
Alison Barrow is Director of Media Relations at Transworld. You can find her on Twitter @alisonbarrow
You might be interested in one of our related short courses:
The Introduction to Marketing course will help you build a marketing plan that integrates social media into your activities.
If Alison's insights have peaked your interest, you can also download our free PTC Guide to Marketing in the Digital Age: