Thursday, 30 July 2020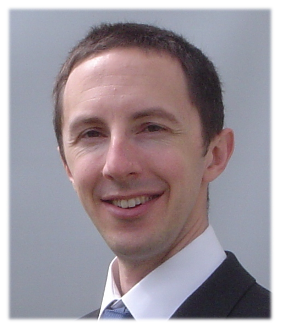 As a salesperson, sales manager and sales trainer for the past 20-something years, I work frequently with people for whom putting themselves forward for something comes naturally. But I also work with non-salespeople, who may find this uncomfortable, pushy, and even a little overwhelming. Having spent 14 years of my career working for the publishing organisations IIR then Informa, I've met many such people and have helped them on their career paths within the business.
It's common knowledge that publishing is a competitive industry, and also one where people tend to stay in good companies. This means that the right opportunities don't come up often. And when that dream job (or even a tiny foothold low down the publishing career ladder) comes along, it's important not to waste it. Yes, "sales" is still a dirty word in the UK, but it's only by putting yourself forward for things effectively that you can get the career you really want.
Here's my "selling yourself" guide for people who don't "do" selling.
Know your target company
As early as possible in the recruitment process, you need to ramp up your knowledge of the organisation you're applying to. Have in mind that you want to know the business better than any of the other candidates, to set yourself up for success. I summarise the areas to focus on in the 3 Cs:
Challenges:

What's going on in the industry?
What challenges might there be in the next 6-12 months?
How will these impact the team you're going into?
How can you make a positive difference to these challenges?
Culture:

What are the company's values and beliefs?
What's the working environment like?
How are newer staff members treated?
Is this a forward-thinking business, or something more traditional?
Career path:

Who will be on the interview panel?
What's that person looking for in an employee?
What comes next after this role?
What do you need to do in order to progress?
But where can you find answers to these questions? Internet searches, Glassdoor, LinkedIn…the web is certainly a good place to start. Performing a STEEPLE analysis would also yield useful results.
You can be a little proactive as well, though. Is there someone on LinkedIn who works for your target company that you can contact and ask for some advice? Many people are happy to help out others, but they're rarely asked. And of course, some of these things you can't find out until interview day, so make sure you've got your questions prepared.
Know yourself
To sell yourself into a job, it's vital that you have a clear picture of your own knowledge and skills. To do that, there are 3 questions you should ask yourself:
What am I really good at?
What makes me unique (if anything)?
What is the combination of my answers to questions 1 and 2 that makes me the best person for the job at this company?
Sell yourself
Most junior job candidates (and many senior ones) go to interviews and do three things:
Answer questions
Ask questions
List their experiences
The top candidates, who position themselves well for the job, do one more: they tell the interviewers why they are the perfect candidate. You can do this by using your knowledge of the target company and of yourself, plus my favourite sales question: so what?!
It might work something like this example:
Know your target company
"Dear interviewer, I know that the COVID-19 crisis has led to a sharp drop in advertising revenue in the industry."
Know yourself
"As a teenager, I earned some money proof-reading documents for local businesses. I started by having to market my services on a very small budget."
Then, imagine the interviewer wondering "so what?" and finish off your "pitch" as follows:
Sell yourself
"What this means to you, dear interviewer, is that I am used to working in an environment where budgets are tight. I also understand what advertisers are going through, wanting to get their messages out without breaking the bank."
By using this approach, you're showing the interview panel that you:
Care enough to have done your homework
Are able to articulate your skills clearly
Understand what the company is going through at the moment and how you can help
Because, if you think about it, the only reason an organisation is going to employ someone, is if that organisation feels they will benefit from that person's experience, attitude, and skills. You, and many of the other candidates, probably have the experience, attitude, and skills that the employer needs. It's your job to make your "selling points" crystal clear throughout the recruitment process.
Neil Shorney is a sales and business skills trainer who spent 14 years working for global publishing groups, and now runs a training business with sales at its heart.