Tuesday, 28 March 2017
Sarah Braybrooke of Scribe extols the virtues of a small company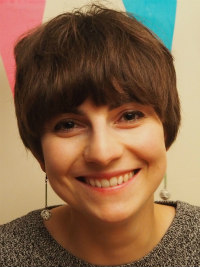 There are fleeting moments when working for a small publisher can feel like a disadvantage - when people ask you which publisher you work for and are disappointed they haven't heard of it, or when the printer breaks and there's no IT team to call. But for me these moments pale by comparison with the sheer range and depth of experience that can be gained by working in a small company where you can truly get to know the publishing process from start to finish.
I manage the UK office of Scribe, an award-winning independent publisher with its head office in Melbourne, Australia. My day-to-day work focusses on publicity and marketing but I also contribute to rights, sales, acquisitions, and help to decide print runs, pub dates, formats and prices. I find that being exposed to so many different parts of the business helps me to make better decisions at every stage. And working in an integrated environment where you are in close quarters with your colleagues makes communication easy and helps you to learn faster from those more experienced than yourself.
I can understand why many people are attracted to the idea of working for some of the larger publishers whose brands are more familiar to consumers - and I'm sure that those companies do have a huge amount to offer. But for anyone starting out in publishing and looking to gain a wide range of skills quickly, smaller houses can be fantastic places to work.
Sarah Braybrooke is Managing Director of Scribe UK and a finalist for the Kim Scott Walwyn Award 2017