Friday, 19 August 2016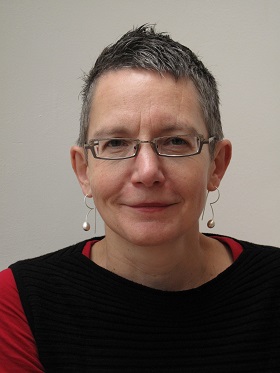 Jane Buekett, Editorial Manager at Hodder Education shares her thinking on why project management is a critical skill for all editors.
Job titles across the publishing industry are notoriously inconsistent. In my department the desk editors/project editors—the people who turn what an author has written into a published product—are called Project Managers, because project management is what they do. When we recruit, the ability of a candidate to keep multiple projects, all at different stages of production, on schedule and within budget, is just as important as the eye for detail, the editorial sensibility.
Yes, spelling, consistency and clear use of language matter, but they are of little use if the project never gets published. An editor not only has to assess and create accurate budgets and schedules, but also to liaise with all the other parties involved in the project: authors, commissioning editors, designers, photo researchers, artists, typesetters, marketing executives, sales reps…. And these skills do not just apply to in-house editors — fluctuating levels of work in line with market needs mean that much project management work is outsourced to freelance editors and packagers.
One reason why the project management skills of the editor are more important today than ever is that publishing, particularly in education and academic fields, is not only about books. Almost none of the projects we work on today is 'just' a book. The most straightforward publication will have a print and an e-book version, many books have linked online resources, and an increasing number of projects are multi-component, with interrelated print materials alongside digital products containing hundreds of resources in different formats, from Word files to video. Then there is the marketing material—the samples for social media, the database that feeds information to Amazon, the advance chapter and cover.
Keeping control of each of these elements requires enormous organisational ability and forward thinking, use of tracking and budgeting systems which work, plus flexibility and resourcefulness.
In other words, all the skills of project management.
Courses to improve your project management skills in publishing
The PTC offers four virtual courses to build your project management skills:
Introduction to Project Management breaks down each stage of a digital project, from planning to delivery to your end-user. This course is ideal for those new to managing digital projects.
Advanced Digital Project Management takes a more in-depth look at defining a digital project – including drawing-up tender documents, sourcing potential suppliers and creating realistic budgets, schedules and deliverables.
Editorial Project Management is designed to show editors how to deliver their editorial projects on time and on budget.
Introduction to Project Management is for anyone working in non-editorial publishing roles who have to manage projects. Whether you are tasked with organising an event, updating a website, or launching a new app, it will give you the confidence to be a good project manager.
See all project management courses here.
Jane Buekett