Friday, 20 April 2018
Mari Gordon shares her experience of the recent Editorial Project Management course, and has a top tip.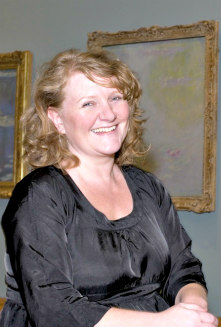 "Anyone who works in the public or non-profit sector knows what it's like to have to wear different hats at work. As budgets shrink and priorities shift I've been asked to take on various extra responsibilities over the years. A couple of years ago I was actually seconded to a completely separate role, which ended up "taking over all my working time for eighteen months.
"When I returned to my role as head of publishing, I wanted some kind of 'boost' to help me feel up to speed with the job. The PTC is always my first port of call for training and the Editorial Project Management course looked ideal – with an overview of the whole process, from commissioning to sending your files off to print.
"The tutor, Sarah Sodhi, is both an experienced freelance editorial project manager and trainer. She has a relaxed, accessible training style, and brings numerous real-world examples to the course. We were a group of seven people, with nicely varied backgrounds, so over the two days it was easy to share experiences. It's always good to hear that other, very different organizations share the same challenges, and even better if someone can share a great solution with you!
"We began by looking at the 'big picture': what is a project exactly, what are the various roles involved, the different stages and so forth. We considered that essential yet often-forgotten issue – what is our objective in publishing this product? Throughout the course we used one example of a publishing project for group exercises around things like estimating and risk management (but don't worry – no role-playing!)
"By the second afternoon we were looking at the 'softer' skills, like negotiating, communication methods (where I even managed to contribute my own, albeit tiny, piece of advice!) and time management. We even discussed details like having a file naming protocol – so you can quickly check the contents of your inbox and prioritise your messages.
"There are plenty of 'take aways' from this course, and I don't just mean the worksheets. There are useful suggestions for online workflow and time management tools, examples of schedules already set up in Excel as well as tips for how to build your own.
"For me, a really valuable take away was a boost to my confidence – I do know what I'm doing! – and a rediscovered passion for my job.
"(PS My tip is this – when writing business e-mails, leave putting the recipient's name in until last: that way you can't accidently send an e-mail that's not ready to go.)"
Mari was a delegate on the PTC course Editorial Project Management in March 2018