Wednesday, 27 January 2021
In a fast-moving industry like publishing, investing in your skills can ensure you rise through the ranks and enjoy a long, happy career. Each year, The Printing Charity supports many 'rising stars' through investment in their training and development.
Training throughout your career
As our careers progress, we learn a great deal along the way. From challenges and shared experiences with colleagues, to organisational ways of 'doing things', we develop and grow our skillsets from various sources and interactions every day.
This on-the-job learning is vital for any organisation and individual, but external, certificated training also plays a valuable role in personal and professional development. It:
challenges you with an alternative viewpoint
ensures you learn about industry best practice
allows you to build recognisable skillsets to carry beyond your current role
enables you to extend your network beyond your organisation
Professional development during uncertain times
As the coronavirus pandemic continues, it can be hard to find the enthusiasm to invest in personal development. However, using any additional free time to find new ways to develop as an individual, both professionally and personally, can stand you in good stead for the future.
The pathway for progression might not always be clear, so don't be afraid to seek guidance from others, whether that's a colleague, close friend, or someone in your network.
A great place to start is with a personal development plan. Identify potential training courses, discuss them with your network, and validate that the course is relevant to your needs and worth the investment of time and money. If you have an annual appraisal at work, mention any training needs then, so that your line manager knows that you have done your research.

Recognising talent with the 2021 Rising Star Awards
At the Printing Charity, we encourage young people working in our sector to think about enhancing their personal skills through our Rising Star Awards. The awards recognise young talent, while creating a firm foundation for the sector's future.
A Rising Star is someone with great potential, who knows exactly what training and development they need to advance in their chosen field. They can receive up to £1,500 to help them reach their career goals.
Each year, we fund several rising stars to undertake training courses, including with the Publishing Training Centre (PTC).
At the interview, we want to know what the candidates have done to invest in themselves to date, who they have discussed the proposed course with, and how they have validated that it's relevant for their personal development plan.
The feedback we receive from winners regarding PTC courses is always very positive.
"Professional development is vital to both professional and personal progress. I'm currently studying the PTC's 'Essential Proofreading' course and have already learnt so much about proofreading. The feedback I've received upon completing assignments is detailed and of great use. Studying this course is not only beneficial to me in my publishing job, but it is also a fantastic introduction to the world of freelance proofreading which I hope to venture into in the near future." 2020 Rising Star
How to apply
To be named a 2021 Rising Star, you need to:
Be working in the industry
Be aged between 18 and 30
Know what you need to advance your career
Why not make this the year to take ownership of your development and accelerate your career in the right direction? Find out more about the awards and apply here here. Applications close 7 March 2021.
"Becoming a Rising Star Award winner in 2020 helped open doors in a year when everything seemed to be shutting. The application process, whilst challenging, proved a rewarding experience and a fantastic chance to meet some of the industry's leaders. The course has been fantastic and allowed me to get to grips with the details like never before. Not only has The Printing Charity made the qualification possible, but receiving the award has given me extra confidence when taking the next steps in my career. The awards also led me to meeting, albeit virtually this year, the other recipients doing incredible work. I feel honoured to be amongst them. I would encourage anyone who is thinking about applying for the Print Future Awards to do so." 2020 Rising Star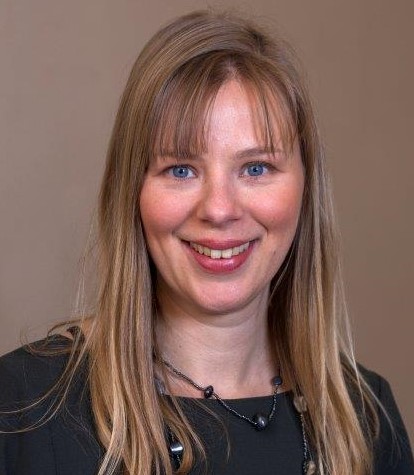 Sophie Kirby is Head of Education & Partnerships at The Printing Charity. Follow the charity on social media @printingcharity and sign up to their newsletter via www.theprintingcharity.org.uk.