Monday, 14 March 2016
What does a Granny look like now?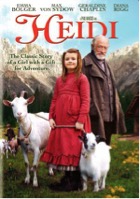 There are more grannies around these days, as they're living longer; and they look younger now that 70 is the new 50. With grannies increasingly helping out with childcare and children's reading, has the image of grannies in children's books kept up with the reality of today?
Back in the days of children's classics, there might be a single aged grandparent, depicted as a lone eccentric who needed looking after. Little Red Riding Hood had to take a basket of goodies to her granny, who was vulnerable to passing wolves. Or there was Heidi's grandfather, a mountain-dwelling recluse, who became less grumpy after the capable Heidi moved in.
Then from early in the twentieth century we began to get pairs of homely grandparents, like Milly Molly Mandy's grandma who teaches her to knit, and her grandpa who takes his vegetables to market on a pony. Katie Morag has two grandmothers who have adopted different life styles; and Alfie's Grandma is the kind of benevolent family figure we associate with gingerbread and treats when you go to stay, who gives you a hug when your parents are too busy to listen.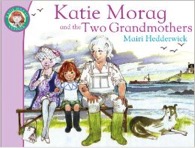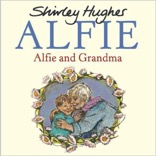 Grandparents also had a useful function in the extended family. Oxford Reading Tree has a story in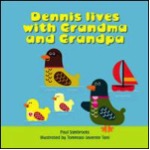 which two siblings go to visit their grandparents in Pakistan and discover the rural life and culture they didn't grow up with. Or the BAAF adoption and fostering list has Dennis the abandoned duckling being offered 'kinship care' by his grandparents on a neighbouring pond.
Authors and illustrators have indeed started to give grannies more active roles. Oxford Reading Tree's Gran goes off on her motorbike and has adventures, and Babette Cole's Gran is pretty eccentric, but still with the stereotypical grey bun. In Roald Dahl's Charlie and the Chocolate Factory, Grandpa Joe gets up to fairly energetic antics too, despite his age of 96 ½ .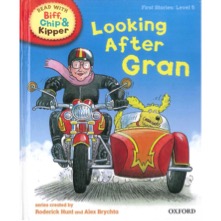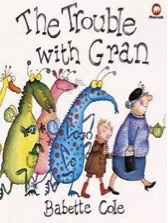 But there's a more worrying trend in boys' books, where Terry Pratchett and Anthony Horowitz perpetuate the image of the 'evil witch'. More benevolent is David Walliams' best-selling Gangsta Granny, who goes out on burgling missions and stashes her loot in a biscuit tin.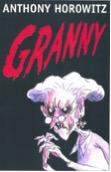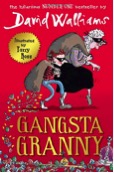 The most poignant role for grandparents in children's books is that they die, to introduce children to the idea of mortality. Mike Rosen tells how Harrybo's Grandad fell dead on Paddington Station, which makes Harrybo's mates suddenly treat him with sympathy. And most movingly of all, John Burningham's Granpa leaves behind a host of magical memories for his little granddaughter, but ultimately just an empty green armchair…
Commissioning editors need to ensure that children's books not only reflect the roles and images of grandparents today but also to anticipate how this might change in years to come. Perhaps the time has come to cast off that grey bun and include a working grand-parent or two.