Tuesday, 28 March 2017
Alice Gordge experienced PTCs Introduction to Editorial Skills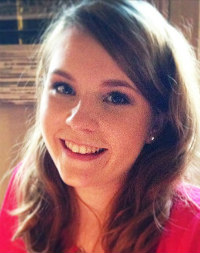 Breaking into the publishing industry can be a daunting feat, particularly for recent graduates or those new to the business. In this competitive job market, it can be difficult to know where to begin, what experience you need and what you should expect from a career in publishing. This is where The Publishing Training Centre's Introduction to Editorial Skills steps in.
Working as a Publishing Assistant for the past year, I was itching to develop the basic editorial skills I had picked up along the way. I was excited to attend PTC's two day course in London, hoping to meet delegates at a similar stage in their career to me. The course was structured in two parts, focusing on copy-editing on the first day and proof-reading on the second. I found this structure to be very helpful as it broke up the workload into digestible components and echoed the typical publishing workflow, making us think methodically and in the mind-set of a publisher.
The biggest advantage of PTC's Introduction to Editorial Skills is how well it adapts to the needs of each delegate. Whether you're an absolute beginner or you're looking to expand your skill set, this course tailors itself to your expectations. Across the two days, I matured my understanding of editorial practices and, upon returning to my job, feel much more confident proof-reading and copy-editing.
The skills I learnt across the course will not only help me in my current role, but will continue to be a valuable source of knowledge that I will carry with me throughout my career. I cannot recommend this course highly enough to those looking to launch their career in publishing and want to learn the essential editorial skills from leading professionals in the industry.
Alice Gordge
Twitter – @alice_gordge
Introduction to Editorial Skills runs six times a year.