Thursday, 22 July 2021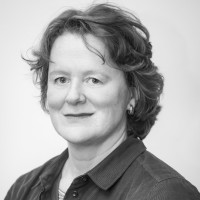 Planning to get a job in publishing? Ever wondered about selling rights? I'm here to tell you what a great option it is!
When I was looking for a job in publishing, I thought I knew what editors did (deep thoughts and chatting to authors, right?) but had little idea of other departments and how they fitted into the publishing world. I answered an advertisement in The Guardian and found myself with a job in rights. I loved it and still do, nine companies and 30 years later.
So, what is selling rights? It's a way to make content available in a wide range of languages, formats, territories and platforms. Selling rights is all about making money for the rights holder (usually the publishing company and the author) - extra to the money made from publishing and selling the book in their home market and overseas in the original language.
People who work in rights always have an interest in other countries and cultures. They usually have a degree - any subject will work. Work experience in any area is helpful but experience in publishing (when that is again possible) shows some commitment to the industry. A new recruit is not expected to know much about rights but they will need to be able to work methodically and multi-task; absorb a lot of information about numerous books; enjoy meeting people; and get a kick out of being part of the business of publishing.
Here are my three best things about selling rights:
1. Selling rights feels more like a collaboration than a hard sell
You are usually selling to another publisher, either an editor or the boss of the company who decides what to publish in their market. They really want to know about the content, not just the cover, so it makes for interesting discussions about both the book and the different markets.
The customer is looking for content that is right for their company and their market. You are there to tell them what you have that might fit. You are making connections and agreeing deals. It's a commercial role but also a collaboration. You hope to build lasting relationships with your customers so that you work together over many years. Despite the flexibility of modern communication, selling rights still relies on personal relationships and trust, which can be very rewarding.
2. You meet some fascinating people and travel to interesting places (pandemics permitting!)
It's a very outward looking role, ideal for people keen to learn about other countries and cultures. You need to be outgoing but also good at listening. There are book fairs in London, Frankfurt and Bologna but also in Beijing, Taipei, Guadalajara amongst others, not to mention sales trips to visit customers. You always learn something new on these visits.
In house, selling rights involves contact with nearly every department of a publishing company: editorial and design, so that you know what the book is about and can get material to show to customers; production, to get books printed in translation; sales, to share material - so you have a wonderful overview.
3. You play an important part in the publishing process
You may not be making the book, like editors and designers, but you are often very much involved in what gets published and how it develops from an idea to a book. Companies want to publish books that sell, so you will report back to publishing meetings on what will work in the rights markets. This is endlessly fascinating - you think you've just about figured out what works in translation and something happens to confound you; what about a seven-book series about a boy wizard at a boarding school, books that get longer and longer and go up the age range? I don't think so! You will bring ideas to the meetings, from your conversations and travels, which may become books. Often a book will not be published unless there is potential to sell rights, since it is such an important source of additional revenue.
It's very rewarding to see a book in translation that you made happen, or to hear a book on the radio that you sold, or see a large print or an audio book published because of your deal - all through selling rights. You are contributing to publishing decisions, the overall success of a book and the bottom line through a job that is intellectually stimulating, challenging, sociable and most important, all about the books!
Joanna Everard is a freelance publishing rights consultant, tutor, trainer and speaker. Follow her on LinkedIn.