Anyone who already has some publishing experience, knowledge of proofreading and copy-editing, or has completed the introductory course, will find this an invaluable way to develop their skills further. Building on the basics, the course offers guidance on more technical editorial tasks, such as working with tables, illustrations, references and bibliographies.
Who is it for?
Anyone who already has some experience of working in book or journal publishing and wishes to build on their existing copy-editing and proofreading skills, including editors, project editors, production editors and managing editors.
This course will be of particular help to those who have already completed Introduction to Editorial Skills: Copy-Editing and Proofreading.
What will you achieve?
After completing this course you will be able to:
apply copy-editing and proofreading skills to a variety of publishing contexts confidently and methodically
understand the editorial process from cover to cover
tackle tables, illustrations, notes, references and indexes efficiently
liaise effectively and knowledgeably with authors, freelancers and others involved in the publication process
develop sound editorial judgement
understand how editorial decisions have an impact on project budgets and schedules
CIEP members: This course earns 4 upgrade points for attendance.
Programme
Approaching complex editorial tasks
Finer points of consistency and house style
The parts of a book
Thorny problems of grammar and syntax
Tables and illustrations
Notes, references and bibliographies
Indexes
Preliminary pages
Permissions, copyright and other legal issues
What's new at proof stage?
Finer points of layout and design
Effective mark-up on PDF or paper
Honing your judgement
Copyfitting
Effective communication with authors and colleagues
The course promotes active learning through a blended approach of self-study and three online group sessions. An introductory pack will be sent to delegates before the course.
You will learn through a range of short and longer exercises, on-screen and offline, completed independently or in small groups. These will be complemented by group discussion and expert guidance and feedback from our highly experienced PTC tutors.
Is Progress in Editorial Skills the right course for me?
Do you understand the basic role of a copy-editor and a proofreader and the differences between them?
Do you know what to look out for when copy-editing or proofreading?
Do you have a basic knowledge of consistency, house style and editorial conventions?
Do you have a working knowledge of Word and Adobe Acrobat and some familiarity with correcting proofs on PDF or paper?
If you can answer 'yes' to these questions, you are ready for Progress in Editorial Skills. If not, we recommend you consider Introduction to Editorial Skills first.
Those not working in book or journal publishing might find Editorial Skills for All more suitable.
How the course is delivered
The course consists of six x 1.5-hour sessions plus breaks, each a mixture of delivery and interaction using Zoom breakout rooms and other online tools. There will be a 45-minute exercise set to complete between the sessions, and a 45-minute break. The course will run on from 9.30am to 2.00pm on each day.
You will need to activate a free Zoom account to join the course. This takes two minutes and does not require any payment. It is purely for administrative purposes.
Any information to be completed beforehand will be sent via email.
If you have any concerns about technical requirements or access please contact us on courses@publishingtrainingcentre.co.uk or telephone (+44) 020 8874 2718.
Delegate feedback
"Great trainer - Caroline was just full of valuable knowledge, experience and wisdom and she made the course really helpful! I have gained a greater understanding of the publishing process, and more tips and skills for proofreading and editing, particularly for 'proof-editing'." Publishing Assistant, National Trust
"Excellent. The trainer made excellent suggestions about handling copyrighted material, and it's always good to be reminded that we, as editors, should work for our authors and be "on their side". Copy-editor, Copernicus
"I have immediately improved my editing skills and referencing." Project Editor, Axelos
"The current format was great, particularly the mix of exercises and going through them as a group to see how others solved editorial problems, which led to some really interesting discussions. The advice on how to manage freelancers and author liaison will come in very useful." Project Editor, National Gallery
"I feel much more confident in my use of BSI marks and on-screen editing and proofreading. I've already started to implement the suggested best practice approach to editing documents and find it incredibly helpful." Sage Publishing delegate
The feedback is for the classroom version of the course.
About the tutor(s)
The tutors devised and fully updated the course in 2021. One tutor will deliver all three morning sessions of a course.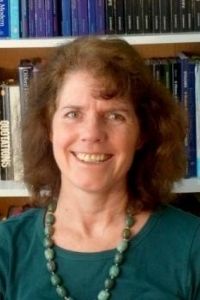 In an in-house career that took her to Berlin, London, Oxford and Cambridge, Caro Drake worked on a wide range of academic books, journals and illustrated trade titles. She was trained at Blackwell and Cambridge University Press, where, as senior subeditor then copy-editorial manager, she in turn trained copy-editors and proofreaders for fifteen years. She updated Butcher's Copy-editing, with a colleague, for the fourth edition.
Now freelance, Caro enjoys helping authors to get things right, first time. She has created and taught courses for a variety of clients, including publishers, educational organisations, the CIEP and the reporters of the Scottish Parliament.
Since 1999, Sarah Sodhi has proofed, tagged, bound, corrected, edited, managed, commissioned, subbed, scheduled, estimated and produced a great deal of content – from interactive, multi-media resources to marketing leaflets, from monthly magazines to 900-page medical tomes.
Starting her career at a small medical publisher in Oxford, Sarah produced medical textbooks, journals and a bi-monthly magazine. She then moved into the public sector to work for an adult education charity, introducing formal scheduling procedures, progress-chasing systems and detailed budgets. After this, she immersed herself in the education sector, editing and managing digital and print resources for primary, secondary and adult education publishers.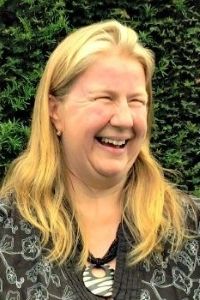 Caroline Knight began her career in publishing at Penguin Books in 1989, when she joined Editorial 2, the department dedicated to copy-editing. She has been a PTC tutor since 1996 and a freelancer since 2010.
Caroline became managing editor of Allen Lane The Penguin Press in 1995 before moving to Weidenfeld & Nicolson Illustrated in 1997. She lived in Greece, working freelance and tutoring at the PTC, from 2000 to 2003, when she became managing editorial director at William Heinemann, an imprint of the Random House group. Five years later, she moved to Atlantic Books, where she stayed until 2010 when she moved to rural Kent and rejoined the freelance community.
For more information about any of these courses, please email courses@publishingtrainingcentre.co.uk or sign up to receive our newsletter for updates on these and our other offerings.
Please read our
Terms & Conditions
Session 1: 22 March (9.30am-2pm) | Session 2: 24 March (9.30am-2pm) | Session 3: 26 March (9.30am-2pm)
£700+VAT
A number of
discounts
are available
Course format
Virtual classroom
9.30am to 2.00pm (GMT)
Six x 1.5 hour sessions plus breaks, comprising three half-day sessions on three days
A number of discounts are available
What you will need
To join the course, you will need access to a computer, tablet or laptop with a camera and microphone. You will need to activate a free Zoom account to join the course. This takes two minutes and does not require any payment. It is purely for administrative purposes.