Freelance Finder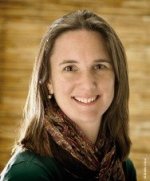 Proofreading CLIL material (text, online and audiovisual material) for a leading international publisher for the ELT schools market in Spain.

I proofread and translate hard copy, on-screen material and online platforms.

Translation (Eng-Span) – academic articles for publication (mainly science-related), legal texts for publication (EU).
Literature, ELT, CLIL, academic, literary studies/criticism, science, legal.
•Proofreading.
•Translation
•Content writer.
•Researcher.
Please see my LinkedIn profile for client recommendations: http://es.linkedin.com/in/candlebooknews
SFEP, Associate of the Society for Editors and Proofreaders (UK)
SOA, Member of the Society of Authors (UK)
SOA-TA, Member of the Society of Authors Translators Association (UK)