Wednesday, 15 April 2020
Event report by Gill Box-Grainger, Marketing Manager, the Publishing Training Centre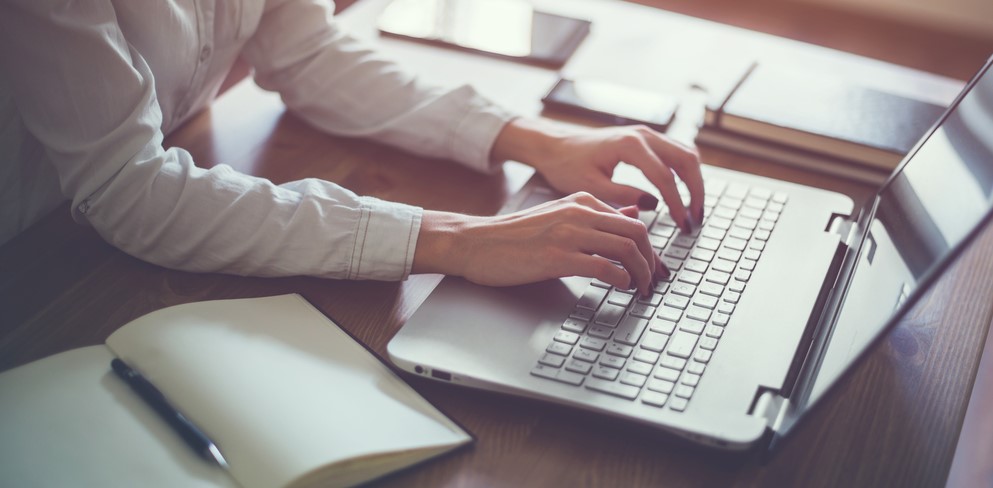 What skills do aspiring editing professionals need to work effectively with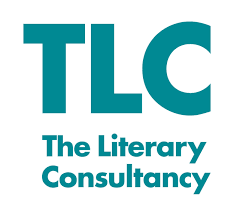 publishers, both in-house and in a freelance capacity? On 1 April 2020, The Literary Consultancy (TLC) hosted their first live webinar, Meet the Editors, as part of their Editing Training Scheme for aspiring editors, in partnership with the Publishing Training Centre (PTC).
A panel of three publishing industry experts shared their insights and experiences of how essential editing skills can be successfully applied to various roles in publishing.
Meet the panellists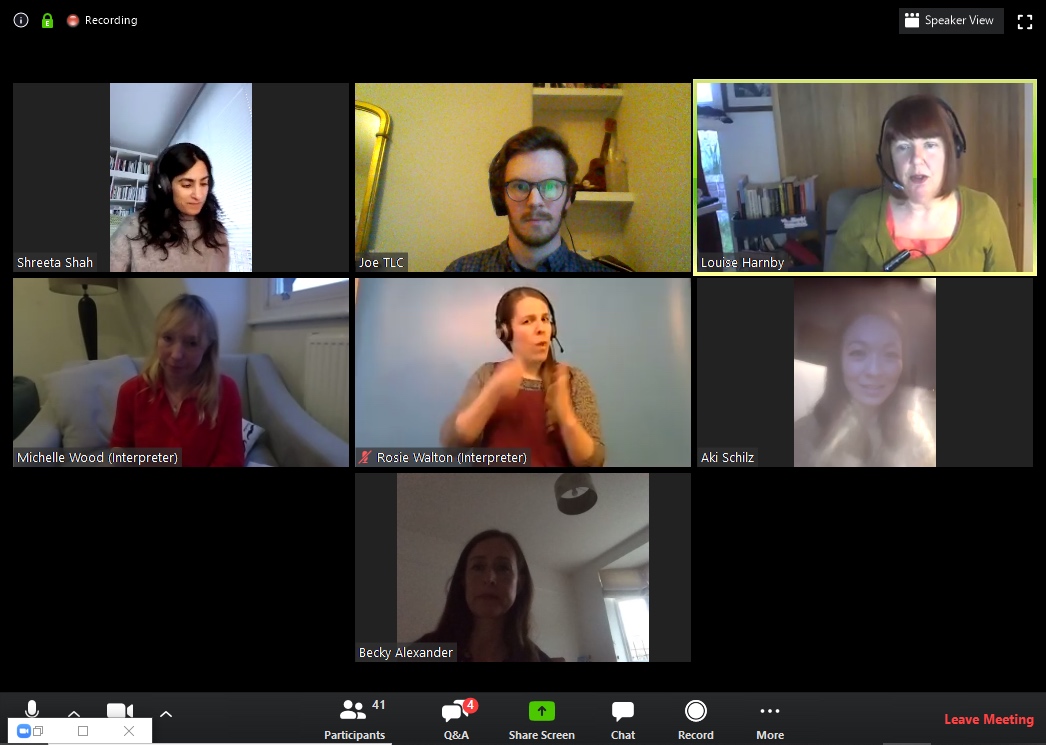 The panel included Becky Alexander, freelance managing editor and senior editor for Penguin and other companies, specialising in high-profile non-fiction; Louise Harnby, 'celebrity' freelance editor of crime fiction and thrillers, working with independent authors, and Shreeta Shah, copy-editor at Puffin Books, Penguin Random House Children's.
The event, a stimulating discussion with Q&A, was chaired by Aki Schilz, Director of TLC, assisted by Joe Sedgwick, Editorial Services Manager at TLC.
Aki kicked off the evening with a question to each of the panel – "Why editing, what inspires you?"
For Becky, it's learning something with every single book, particularly working with trend-led books, and feeling privileged to be one of the first to read a top author's book. "Editing is never boring!"
Louise enjoys being in control - working directly with authors, seeing the magic in their work, bringing it to the surface and helping them grow as a writer.
Shreeta echoed how editing is a brilliant if you love learning. Whether it's the content or the different strands of editing, working with incredible authors and seeing them grow - you never stop learning with editing.
The four stages of editing
Louise started the session by clearly explaining the four stages of editing.
Development or structural editing - the 'big picture' stage.
Line editing – sentence-level editing, which is all about the flow, rhythm and texture.
Copy-editing - the more technical stage involving attention to detail.
Proofreading - the quality control stage.
However, she added that these don't always translate into the wider world. For example, some authors only want a final proofread, but the structure or flow may be poor. In this situation, it's vital to understand the client's needs and to ensure they understand the implications of omitting the edit stage.
Whatever type of editor you are, know where your skills lie, have a clear vision and bring professionalism to the process.
The key editorial roles in publishing
Becky described the key in-house editorial roles and how they fit with the four stages of editing. Different companies use different terms, but they often do the same roles.
A commissioning editor is at the top, running the business and deciding which books to buy. On commissioning a book, they might employ a structural editor to shape the text.
The commissioning editor will work with a managing editor who looks after the book (from eight to 25 titles a year) and works closely with the author. At this stage they too might take on a structural editor, or a copy-editor (someone like Louise), and later a proofreader, either in-house or freelance.
There may also be an in-house desk editor, or project editor, and an assistant editor doing all sorts of tasks.
There's no typical day in the life of a managing editor, added Shreeta, who works on several books at a time, all at different stages, and acts as a 'midwife' to the book through the last stages. This can involve liaising with a variety of stakeholders including the marketing department and designers, and with copy-editors and proofreaders on the text, to make sure the work is consistent, on schedule and budget, and as the author wants it.
What makes a good freelancer?
What skills does a managing editor look for in a good freelancer?
Experience, particularly in-house experience, "will put you ahead", advised Becky. Being an expert in your area is a real asset too, particularly for career changers.
Technical skills are a bonus - being able to edit PDFs and In-Design, for example. Experience of managing your own publishing clients, or working for a good agency, is also helpful.
From a freelance perspective, Louise's advice is based on her own experience. With a degree in politics, she began her freelance career with formal proofreading training (we're pleased to say with the PTC!). She nurtured her strengths and transferable skills to stand out and make an impression with relevant publishers. She found her niche and grew from there.
Now a fiction editor, Louise recommends learning what you don't know – for example, be aware of what is specific to non-fiction and fiction. Working with independent authors, it's vital to understand why something isn't working and how to solve it. There's no formal training to help this transition, so buy lots of books to learn from.
Louise also stressed the importance of communication, particularly the 'why' of the edit, and excellent report writing skills. Always respect the risk an author/client has taken in choosing you to work on their book.
Know how to get the best from Word. Familiarise yourself with relevant style guides (e.g., Chicago Manual of Style) and any back-up tools you might need.
There was unanimous agreement on the great power in specialism. The most appalling message you can put across is "I can do anything!", advised Louise.
Show your potential clients your skills and your passion for a subject; demonstrate your ability to identify and solve the problem - this impresses them. Strengthen your brand identity. Building trust is key to gaining more of the right types of client in what is a huge, competitive and unregulated market.
And a few more tips for editors
A good editor will have a deep empathy with their authors, explained Becky. Chat to the author, create an impression. Be diplomatic with feedback.
Shreeta's top tip is stamina. Check a freelancer's work thoroughly and keep going to the end. An editor or proofreader's attention span will often slacken in the last third of the book, so pay particular attention to this part.
Louise saves the more technical checks till the end, to help stay alert throughout. As a freelancer "you're only as good as your last book!"
Know how to mark-up digitally for digital projects. Always double-check work, do both a book- and digital-check, as glitches often creep in.
As a freelancer, if you're offered text or language you're uncomfortable with, draw your own lines, set your own rules and use your personal instinct. Be clear about the work, not the client, and don't get into a dangerous situation. Write a clause into your T&Cs.
What has made the panel the editors they are today?
Becky and Shreeta's specialisms have defined their careers.
Shreeta can enter the mindset of the intended reader. Understanding authors has been a huge help in knowing how to approach a problem and offer a neat solution that keeps the author's voice and intention in mind.
When Becky had her first baby, it placed her in the ideal position to edit books on the topic of baby care and parenting, which she did for 10 years. She was the expert in the office and had a strong CV in this area. Business skills are also incredibly useful – books need to make money.
Going beyond training has helped Louise get to where she is today. If training, don't hold-off on your business planning, marketing strategy or website. It's not an add-on to training (unless you're being paid in-house). "Get out there, make yourself visible. Be brave."
Aki summed up their advice: Know yourself well enough to understand which skills you want to lead with, which skills are transferable, which competencies relate directly to editing. Know your market, and the languages and readers of your market. Be commercially savvy about your business and brand, articulate your offering and your skills/training and be brutal if necessary.
Top 10 tips for job seekers and career changers
A round-up of advice from the panel on what to consider when looking for your next role in publishing:
Read the job description and understand where you fit with your level of experience.
Demonstrate you know your subject, tailor your CV. Specialist knowledge can be a good way to get your foot in the door.
Publishing house websites give little away and managing editors can be difficult to get hold of. You can try to get hold of them directly. Or engage with them on Twitter – a good platform for networking.
Attend events and keep on top of the news (e.g., The Bookseller).
Demonstrate your admin skills, which are critical for entry-level roles.
For career changers - use your transferable skills, show your maturity and experience of working in another field over time, be creative about what you have to offer.
Do your research beyond the big publishers - you're more likely to get work experience within the smaller publishers, who receive far fewer CVs.
The Contemporary Small Press Directory and Mslexia Indie Press Guide are helpful resources for finding independent publishers.
Think broadly, beyond editing. Roles in Marketing and Operations can be better paid than Editorial, and have a bigger impact on a business and which books get bought. If you're good at languages, explore Rights. It's creative, you're involved in the process of making the book and selling it to different publishers. The Penguin Random House Department Guide is a good blueprint for the moving parts of a publishing house.
For freelancers, think about what type of editor you want to be, get the right training and make sure you're fit for market, with the confidence to contact potential clients. Target publishers with lists in your specialist area and contact managing editors, focusing on your relevant skills.
A final word of advice
The evening ended with one top tip for aspiring editors, from each of the panel:
Becky's top tip: If you're looking for a job in book publishing or are changing career, do your research. The big publishers receive hundreds of CVs, unlike the smaller publishers - if you want work experience, you're likely to get it. And it's a great way to learn the business.
Shreeta's top tip: Read widely, including unpublished work. It's invaluable to understand what isn't working and why, and to articulate this to yourself and the author. This will help you efficiently work through the problems text can present.
And finally, Louise's top tip: When you build your online presence and website, focus on how you're solving the client's problem. If your content doesn't do this, think about whether it should be there. Don't show off!
To listen to the full recording of Meet the Editors, visit TLC's website here.
Follow on Twitter
The Literary Consultancy @TLCUK
Becky Alexander @publishinsider
Louise Harnby @LouiseHarnby
Shreeta Shah @ShreetaShah
The Publishing Training Centre @PTCBookHouse