Staff within publishing companies are increasingly asked to act as project managers, overseeing new product developments and launches.
This one-day course has been created for those working in publishing who have to manage projects. It will give you the confidence to be a good project manager; explain how to get the most out of your time; demystify the terminology of project management; and show you how to plan, execute and close a project. It will also look at good communication, budgeting, scheduling and dealing with any difficulties that may arise.
This course was originally called 'Understanding Project Management'.
Who is it for?
Anyone within publishing who has been tasked with delivering a project
Those new to project management who need an overview of what it is and how it works
Staff who manage freelancers and offshore suppliers
Those who are thinking of moving into a more project-focused role
What will you achieve?
On completing this course you'll be able to:
Organise your time effectively to maximise your impact
Manage all steps of a project, from budgeting and scheduling through execution to close
Run a project successfully, delivering it on time and on budget
Deal with communication and other problems
Use templates and tools to help projects run smoothly
Programme
Day 1
Session 1
Projects and Project Managers
Time management
The Project life-cycle
Writing a plan
Building a team
Session 2
Budgeting
Scheduling
The Project Triangle
Day 2
Session 3
Risk management
Managing offshore
Troublehooting - coping with change
Session 4
Troubleshooting - dealing with delay, communication issues, negotiating
Leading a project
Closing a project
Useful resources
How the course is delivered
The course consists of four x 90-minute sessions, each a mixture of delivery and interaction using Zoom breakout rooms and other online tools. There will be 30-minute breaks between the two sessions during the morning. The course will run on the same day across two weeks, split into two half-day sessions in the morning from 9am to 12.30pm.
You will need to activate a free Zoom account to join the course. This takes two minutes and does not require any payment. It is purely for administrative purposes.
Any information to be completed beforehand will be sent via email.
If you have any concerns about technical requirements or access please contact us on courses@publishingtrainingcentre.co.uk or telephone (+44) 020 8874 2718.
Delegate feedback
"A really enjoyable course. I gained some great tools to implement in my day to day work." Junior Project Manager, EDCO
"Definitely enjoyed the course. I was surprised how well it worked over Zoom and enjoyed the breakout rooms to work with the other course members." Delegate from Langham Publishing
"I very much enjoyed it the course and have no suggestions for improvement. It covered a lot of content in a very accessible and interesting way. I got some great tips on project management tools and it made me think about ways to plan better and be more flexible." Editorial Manager, Gill Books
"I enjoyed the course and have a broader understanding of what is required of a project manager." Junior Editor, EDCO
"The course was useful. I now have a more holistic approach to my daily work, and ways to keep track of things more effectively." Content Producer, Pearson
About the tutor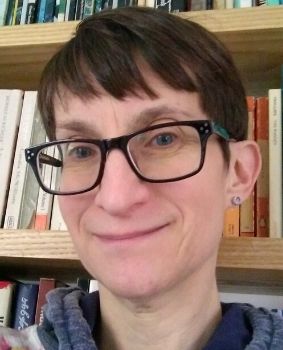 Petra Green is Head of the PTC, and a freelance publishing consultant and trainer. She has spent 25 years in book, magazine and online publishing, most recently as Marketing Director at Bloomsbury Publishing. She has run dozens of projects across data, editorial, events, market research, marketing and production for previous employers and clients.
For more information about any of these courses, please email course@publishingtrainingcentre.co.uk or sign up to receive our newsletter for updates on these and our other offerings.
Terms & Conditions
Please email bookings@publishingtrainingcentre.co.uk with the course name in the subject line to be notified when this course will next run.
£300+VAT
Course format
Virtual classroom
9am to 12.30pm (BST)
Four x 1.5 hour sessions plus breaks, comprising two half-day sessions on two days, one week apart
A number of discounts are available
What you will need
To join the course, you will need access to a computer, tablet or laptop with a camera and microphone. You will need to activate a free Zoom account to join the course. This takes two minutes and does not require any payment. It is purely for administrative purposes.