Successful publishing is largely built on successful negotiations. These can include negotiations between author and editor, agent and publisher, editor and marketing manager, and production manager and suppliers. This means that negotiations between these people need to have outcomes which give both parties what they need and maintain the ongoing relationships.
Successful negotiating requires an understanding of the structure negotiations take, the behaviours which work best and the ways you can build your own power and credibility to get the outcome you need.
How the course is delivered
The course consists of four x 90-minute sessions, each a mixture of delivery and interaction using Zoom breakout rooms and other online tools. There will be 30-minute breaks between each session with the opportunity to do exercises and take a break. The course is split into two half-day sessions that run in the morning from 9am to 12.30pm.
You will need to activate a free Zoom account to join the course. This takes two minutes and does not require any payment. It is purely for administrative purposes.
Any information to be completed beforehand will be sent via email.
Accessibility
Please contact us at courses@publishingtrainingcentre.co.uk with any accessibility or special requirements, for example having in-session captions or the learning materials sent to you in advance.
If you have any concerns about technical requirements or access please contact us on courses@publishingtrainingcentre.co.uk or telephone (+44) 020 8874 2718.
Delegate feedback
"I loved the course. The tutor was very experienced, encouraging and gave practical, helpful advice. I only wish it was longer! It was useful to have the spare day in the middle to reflect on and apply what we had learnt, and to revise the tips and learning points so the techniques really stuck. I've gained the confidence to negotiate and practical advice to apply to my own situations." Head of Zeus delegate
"I was impressed with the way a course that is so focused on interpersonal skills was delivered effectively over Zoom. I've gained confidence, and a strategic approach to negotiating." Jesuits in Britain delegate
"Given the circumstances, the course was run very well. I felt like I had more direction and was empowered to take on future negotiations." Portland Press delegate
"I enjoyed the course very much and have gained practical tools, tips and tricks, confidence, and inspiration." Publishing Assistant, Boom uitgevers Amsterdam
About the tutor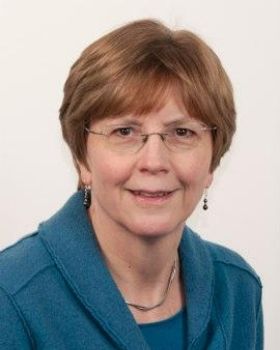 Valerie Fawcett worked in publishing for about 15 years before moving into training. During this time, she specialised in educational publishing as an editor at Oxford University Press and a commissioning editor at Blackwells. Valerie has worked with a number of publishing companies including Elsevier, HarperCollins, Bloomsbury, Heinemann and Macmillan.
Valerie is an experienced Learning and Development consultant, specialising in providing training and coaching in people management and personal development. She has run courses for a wide variety of organisations in both the public and private sectors, and as a former publisher, enjoys combining both areas of experience in her work for Publishing Training Centre.
Valerie's professional training enables her to work with people on both improving skills and increasing the self awareness which enables change. She works with people on the three main gateways to change: behaviours (and skills); attitudes, and emotional intelligence. She uses Myers Briggs personality profiling, Transactional Analysis and other models in her work.
For more information about any of this course, or any of our other courses, please email courses@publishingtrainingcentre.co.uk. Or you can sign up to receive our newsletter for updates on this and our other offerings.
Please read our
Terms & Conditions
Session 1: 16 November 2021 | Session 2: 23 November 2021 (mornings only)
Tuesday, 16 November 2021
Tuesday, 26 April 2022
Tuesday, 01 November 2022
£300+VAT
A number of
discounts
are available
Date information for future sessions
November
Dates: 16 & 23 November 2021
Times: Each session will run from 9.00am-12.30pm
April 2022
Dates: 26 & 28 April 2022
Times: Each session will run from 9.00am-12.30pm
November
Dates: 1 & 3 November 2022
Times: Each session will run from 9.00am-12.30pm
Course format
Virtual classroom
9am to 12.30pm (BST)
Four x 1.5 hour sessions plus breaks, comprising two half-day sessions on two days, one week apart
A number of discounts are available
What you will need
To join the course, you will need access to a computer, tablet or laptop with a camera and microphone. You will need to activate a free Zoom account to join the course. This takes two minutes and does not require any payment. It is purely for administrative purposes.