Successful publishing is largely built on successful negotiations. These can include negotiations between author and editor, agent and publisher, editor and marketing manager, and production manager and suppliers. This means that negotiations between these people need to have outcomes which give both parties what they need and maintain the ongoing relationships.
Successful negotiating requires an understanding of the structure negotiations take, the behaviours which work best and the ways you can build your own power and credibility to get the outcome you need.
How the course is delivered
The course consists of four x 90-minute sessions, each a mixture of delivery and interaction using Zoom breakout rooms and other online tools. There will be 30-minute breaks between each session with the opportunity to do exercises and take a break. The course is split into two half-day sessions that run in the morning from 9am to 12.30pm.
You will need to activate a free Zoom account to join the course. This takes two minutes and does not require any payment. It is purely for administrative purposes.
Any information to be completed beforehand will be sent via email.
If you have any concerns about technical requirements or access please contact us on courses@publishingtrainingcentre.co.uk or telephone (+44) 020 8874 2718.
Delegate feedback
"The course was excellent and has given me immediate confidence. Really well taught and excellent use of digital." Publicist, Bloomsbury Publishing
"I learned about the value of assertive behavior and the course delivered on all expectations. It is always really interesting to meet fellow delegates and gain from their experiences." Managing Editor, BSAVA
"As a complete newcomer to learning about negotiation, this was a productive and worthwhile session. The tutor skillfully tailored the examples and exercises to our specific needs. I would highly recommend it to anyone working in publishing across all departments." Commissioning Editor, Edinburgh University Press
The feedback is for the classroom version of this course.
About the tutor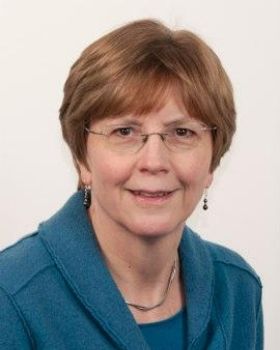 Valerie Fawcett worked in publishing for about 15 years before moving into training. During this time, she specialised in educational publishing as an editor at Oxford University Press and a commissioning editor at Blackwells. Valerie has worked with a number of publishing companies including Elsevier, HarperCollins, Bloomsbury, Heinemann and Macmillan.
Valerie is an experienced Learning and Development consultant, specialising in providing training and coaching in people management and personal development. She has run courses for a wide variety of organisations in both the public and private sectors, and as a former publisher, enjoys combining both areas of experience in her work for Publishing Training Centre.
Valerie's professional training enables her to work with people on both improving skills and increasing the self awareness which enables change. She works with people on the three main gateways to change: behaviours (and skills); attitudes, and emotional intelligence. She uses Myers Briggs personality profiling, Transactional Analysis and other models in her work.
For more information about any of this course, or any of our other courses, please email courses@publishingtrainingcentre.co.uk. Or you can sign up to receive our newsletter for updates on this and our other offerings.
Please read our
Terms & Conditions
Session 1: 29 June 2021 | Session 2: 01 July 2021 (mornings only)
Tuesday, 29 June 2021
Tuesday, 16 November 2021
£300+VAT
A number of
discounts
are available
Course format
Virtual classroom
9am to 12.30pm (BST)
Four x 1.5 hour sessions plus breaks, comprising two half-day sessions on two days, one week apart
Date information for future sessions
November
Dates: 16 & 23 November 2021
Times: Each session will run from 9.00am-12.30pm
A number of discounts are available
What you will need
To join the course, you will need access to a computer, tablet or laptop with a camera and microphone. You will need to activate a free Zoom account to join the course. This takes two minutes and does not require any payment. It is purely for administrative purposes.