A comprehensive full-day training course for first-time managers in publishing.
Managing people for the first time can seem like a daunting prospect, even for high-achieving publishing people. This highly practical course will give new managers the core skills they need to manage confidently and successfully, and provide advice on how to cope with managing staff remotely.
As well as providing core management skills, the course is tailored to the specific context of publishing, helping new managers to engage effectively with the challenges and opportunities they face and to support their colleagues to do the same.
+ How the course is delivered
The course consists of four x 90-minute sessions, each a mixture of delivery and interaction using Zoom breakout rooms and other online tools. There will be 30-minute breaks between each session with the opportunity to do exercises and take a break. The course will run on the same day across two weeks, split into two half-day sessions in the morning from 9am to 12.30pm.
You will need to activate a free Zoom account to join the course. This takes two minutes and does not require any payment. It is purely for administrative purposes.
Any information to be completed beforehand will be sent via email.
If you have any concerns about technical requirements or access please contact us on courses@publishingtrainingcentre.co.uk or telephone (+44) 020 8874 2718.
+ Delegate feedback
"I really enjoyed the course and would definitely recommend it to anyone looking to step into people management. The teachers were very knowledgeable and made it fun, even if we were remote. I feel more confident in my personal management style and more equipped with the tools to deal with day to day people management." Senior Sales Manager, Welbeck Publishing
"The course was excellent, great trainers, totally interactive and a really nice group to work with. Lots of applicable exercises and notes to use in the work place. I would highly recommend this course to colleagues looking for an introductory course to people management in the publishing industry." Digital Product Manager, RS Assessment
"I was very impressed by the course – it was outstanding and I got lots of tangible value from it. Really knowledgeable leaders who gave a good coverage of relevant topics and also personal feedback which was exceptionally useful." Commissioning Editor, Kogan Page
+ About the tutor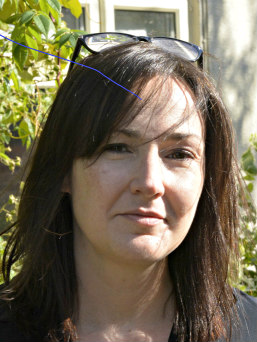 Nancy Roberts has worked in publishing for over 20 years in a variety of production and operations roles. Her experience encompasses a wide spectrum of sectors, in children's, trade and academic publishing. Nancy founded Business Inclusivity to support the industry in thinking about how we can use diversity and inclusion to solve business problems and deliver a sustainable industry. As well as working on diversity and inclusion strategies, she also enjoys providing personal coaching and leadership development. She has a PhD in Postcolonial Feminist Literary Theory, and is currently an EMBA student at Cranfield University.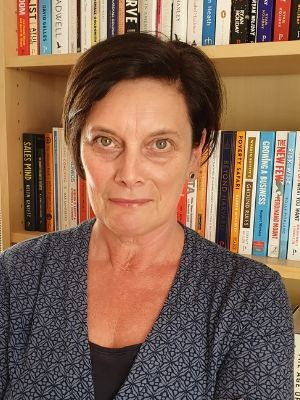 Clare Grist-Taylor is a publisher and leader with more than 30 years' experience across a range of different publishing sectors - academic, textbook, professional and trade. She has published everything from trade books to large-scale online reference products, sold via the trade, direct to consumer and on subscription, and also has experience of developing and running training courses and conferences. She started her publishing career with journals publisher, Pergamon Press, was European editorial director at Prentice Hall, managing director of ICSA Information & Training and business and operations director at Profile Books. She currently runs her own publishing and business consultancy.
For more information about any of these courses, please email course@publishingtrainingcentre.co.uk or sign up to receive our newsletter for updates on these and our other offerings.
Terms & Conditions
Session 1: 28 October 2020 | Session 2: 4 November 2020 (mornings only)
Wednesday, 28 October 2020
£300+VAT
A number of
discounts
are available
Course format
Virtual classroom
9am to 12.30pm (BST)
Four x 1.5 hour sessions plus breaks, comprising two half-day sessions on two days, one week apart
A number of discounts are available
What you will need
To join the course, you will need access to a computer, tablet or laptop with a camera and microphone. You will need to activate a free Zoom account to join the course. This takes two minutes and does not require any payment. It is purely for administrative purposes.