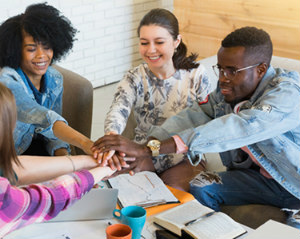 Diversity brings significant tangible business benefits such as improved profit, staff retention, and increased innovation. This course will introduce the case for diversity, help you understand your obligations, and also provide a practical toolkit to enable you to implement a successful diversity and inclusion strategy in your workplace.
Who will benefit from this course?
Anyone in a publishing organisation seeking to take action to improve diversity and inclusion. It may be particularly suited to managers with an interest in the topic, and HR professionals seeking to start or develop a diversity initiative.
Learn how to…
Make the business and moral case for diversity inclusion
Assess where your organization stands and areas for focus
Use simple tools to help support your planning
Work with colleagues to tackle bias and widen your talent base
This course contributes to PUB 2 of the Book & Journal Publishing National Occupational Standards.
Programme
An introduction to diversity and inclusion
Why is D&I important for publishers?
The range of diversity: gender, race, ethnicity, class, educational background, sexuality, cognitive diversity, etc – what do these all mean and how do you identify them?
The financial and moral imperatives of building a diverse and inclusive organization
Why now? The legal frameworks and the PA's 10 point plan
The risks to your organization of failing to act
Where to start
Undertaking a basic diversity and inclusion audit
Creating a D&I policy
Understanding pay differentials and how to contextualize them
Aligning D&I initiatives with organizational goals
Recruitment
An introduction to unconscious bias
Writing inclusive job adverts
How to attract from a wider talent pool
Understanding the outward face of your organization
Retention
Why do people leave your organization?
How can you create a more inclusive organization and retain a range of talent?
An introduction to the key traits of an inclusive organization and how to create and sustain them
Building a diverse publishing list
Understanding how bias may affect commissioning decisions
Analyzing the diversity of your author base
Attracting more diverse authors and contributors
Wrap up
Course Director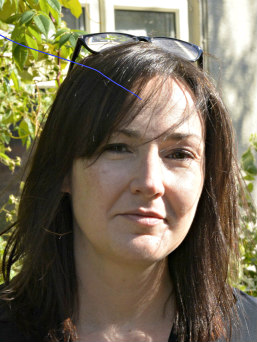 Terms & Conditions
A one-day course
Price
£435+VAT

Delegate feedback...

"Great course in an area that is now much higher on the publishing agenda. The section on the company audit, and using the paradigm to identify areas of exclusion, is a really excellent model, and this section of the course was incredibly helpful."
Sage Publishing delegate 2018

"I thought the content was really good and action-orientated."
Cambridge University Press delegate 2018

"I now have a better idea of what diversity inclusion means, and what it is important, as well as some practical ideas to recommend to the rest of the company."
Hodder & Stoughton delegate 2018

"I am now equipped with recommendations on how to make the publishing industry more accessible to a more diverse range of candidates."
Professional Publishers Association delegate 2018