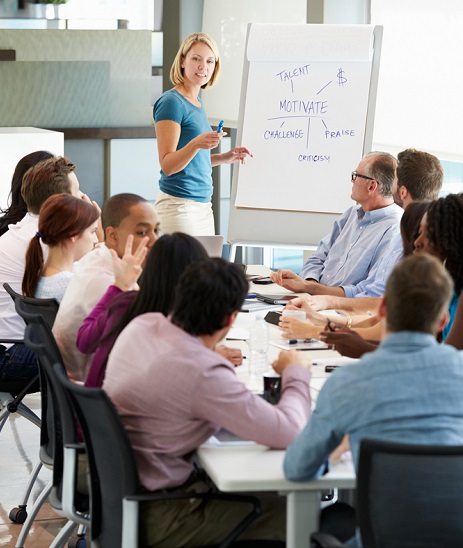 This is the definitive course for commissioning editors who seek the skills necessary to build profitable publishing lists.
If you're an editor with responsibility for acquisitions and list-building in educational, academic or professional publishing, this unique programme – an intensive residential course – will give you the best possible start. Supported by top publishers, it's considered by many to be an essential element on any commissioning editor's CV.
You'll learn how to create market-led proposals, plan publications and work with colleagues performing other functions, particularly sales and marketing. You'll also get a clearer understanding of financial management and costings, and discover ways of managing yourself and your time to better effect.
A case study is a key part of the course. Working in a group, you'll develop a full publishing project - from title and content, through costings to marketing plans - and present your proposals to a 'board of directors'.
Group sessions are led by expert tutors, ensuring a variety of teaching styles, experience and pace. The elegant venue provides an atmosphere conducive to learning and networking, resulting in hugely rewarding relationship-building opportunities. After four days of hard work, you'll leave the course tired but inspired!
Who will benefit from this course?
Development editors, commissioning editors, research editors, acquisitions editors and managing editors who work in educational, academic, reference and professional publishing.
Learn how to…
develop a publishing list that meets company strategy and management goals
structure and present commercially attractive publishing proposals
evaluate markets and exploit publishing opportunities
find and keep valuable authors and negotiate author contracts
understand and evaluate financials
plan for profit and return on investment.
This course contributes to PUB 2, PUB 6, PUB 11 and PUB 12 of the Book & Journal Publishing National Occupational Standards.
Programme
Day 1

The world of publishing
The role of the commissioning editor
Digital decision-making
Introduction of the case study

Day 2

Understanding publishing finance
Understanding and sizing the market

Day 3

21st-century sales and marketing
Contracts, permissions and the law
Working with authors

Day 4

Strategic list management
Case study presentations
Presentation of project proposals to 'board of directors'
Feedback and conclusions
Course Director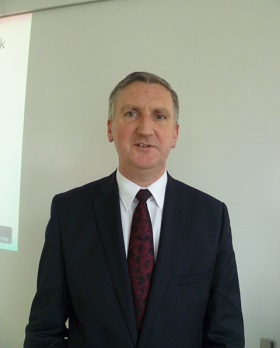 Tutors
Venue Information
Our residential courses take place at Milton Hill House in Oxfordshire. Your course fee includes your accomodation for the duration of the course.
Related Blogs
Please read our
Terms & Conditions
A four-day residential course
Residential Monday to Thursday, date shown is the first day of the course
Dates
17 September 2018
23 September 2019
Price
£1,995+VAT
Delegate feedback:
"Everyone was telling me how good this course was and everyone was right!"
Commissioning Editor, Hodder Education, September 2018
"The course was excellent and I feel like I've learned a lot. It was certainly intense, but that was a positive, as it seemed to make everyone more focused. Paul led the course extremely well – he was always personable, upbeat and gave everybody a lot of his time. All of the speakers maintained a good balance between being authoritative and helpful."
RIBA delegate, September 2018
"I had reservations about enrolling on the course but it exceeded my expectations. As a freelancer, it was a big outlay for me but I'm so glad that I made this investment to increase my skills and knowledge of the publishing industry. Everything taught was so valuable and covered commissioning in just the right depth. Thank you to all the presenters, the PTC staff and the hotel."
Freelance Editorial Consultant, September 2018
"The element on strategic list management was excellent and one of the most useful sessions, as previously I was not very clear about this. Lots to think about! Also the tutor of contracts, permissions and law presented a potentially dry topic with flair and insight. Very useful."
Institute of Ismaili Studies delegate, September 2018
"I achieved all my objectives. The course was excellent and gave a thorough overview of the commissioning role. It reinforced my current skills and gave me greater confidence when pitching proposals and in my day-to day-role." Commissioning Editor, Oxford University Press delegate, September 2018
"The course was extremely enjoyable, challenging and beneficial to my career development. All the sessions were excellent and I now feel much more confident about applying for Commissioning-level roles in the future."
Freelance Senior Development Editor, September 2018
"The course was excellent with lots of information to go away with and digest. Really valuable that the sessions were led by publishers with a deep knowledge of their subject, rather than specialists such as accountants and lawyers." Commissioning Editor, Oxford University Press, September 2018
"I thoroughly enjoyed the course! The group work (case study) was excellent. At first, it seemed quite intimidating, but it gave a fantastic opportunity to collaborate with publishers from a variety of backgrounds and companies, and by the end we all felt that we'd really pulled together and made a plausible, detailed proposal!"
Commissioning Editor, Hodder Education, September 2018
"I succeeded in getting exactly what I wanted out of the course, and gave a very a well-paced overview of commissioning with just the right amount of detail."
Freelance Commissioning Editor, 2017
"I now feel confident with financials - and more knowledgeable on the legal side. Generally, my confidence in my role and work has increased as a direct result of the course."
OUP delegate, 2017
"I enjoyed the course very much and have found the content, as well as the case study exercise, very pertinent and helpful in developing my confidence/experience within the role".
Pearson delegate, 2017
"A very good all-round introduction to commissioning and list management. I would definitely recommend that commissioning editors participate in this course during their first years in the position."
Samfundslitteratur Delegate, 2017
"This was my second PTC course. I found it very beneficial, informative, and challenging. The course leaders are very professional, well-connected and welcoming individuals (making the effort to speak to all and include them)."
Elsevier delegate, 2017
"I would not hesitate to recommend it. The quality of the sessions was very high. I go away feeling inspired!"
Pearson Education delegate
"I thoroughly enjoyed this course and feel I have gained a great deal of valuable knowledge which will be hugely beneficial in my new role. I've developed an enthusiasm and confidence in my commissioning abilities and look forward to putting these skills into practice."
Hodder Gibson delegate