About this Course
A practical course for experienced editors who really want to hone their skills.
Complex exercises tackle a range of material that presents challenges in comprehension, structure and consistency. 
Who will benefit from this course?
Experienced editors, or those who have already attended The Publishing Training Centre's Introduction to Editorial Skills course and subsequently gained experience.
Learning Objectives
Learn how to…
demonstrate a clear understanding of the issues that arise when working on multi-author reference works
identify the existing skills and knowledge that you can use to tackle complex texts with confidence
rewrite texts to avoid problems.
This course contributes to PUB 14 and PUB 19 of the Book & Journal Publishing National Occupational Standards.
Programme
Session 1

Discussion: briefing
Multi-author works

Session 2

Discussion: multi-author works
Complexity 1: creating a table
Complexity 2: linguistics

Session 3

Complexity 3: assigning structure
Working on second editions
What's the problem?

Session 4

Working with non-native English
Rewriting workshop
Final discussion/queries.
Venue information
Our short courses are run at a variety of venues in Central London. Information and directions can be found on our Contact Us page. Please check your Joining Instructions for your specific course venue.
"Margaret's teaching style is open and accessible, with a good balance of seriousness and fun. She is very knowledgeable and encouraged engagement among attendees, which is nice - people bring knowledge with them and it was great to share this."
Health.Org.UK 2017 delegate
---
"I believe my copyediting skills have improved, I can recognise what to look for more easily. I also believe my ability to brief freelancers has improved."
ICSA.org.uk 2017 delegate
---
 "I enjoyed the course, it was excellent. Margaret was very friendly, knowledgeable, entertaining and an excellent teacher."
Society for General Microbiology delegate
---
 "It has proved a valuable reference. It was very useful and enjoyable."
Freelance delegate
Margaret Aherne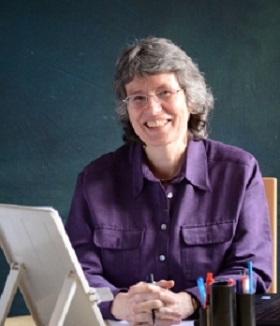 Margaret Aherne has worked since 1986 as a proofreader, copy-editor, project manager and tutor/mentor, for clients including Blackwell Publishers, Oxford University Press, Cambridge University Press, Arnold, Routledge/Taylor & Francis and Robinson Publishing, covering both academic (arts, humanities and social sciences) and more popular subjects, as well as for bodies such as the Audit Commission. She has also worked directly with authors on developing their work, notably on the subject of wildlife. She was commissioned by Blackwell Publishers to create and set copy-editing and project management tests, to mark them and give feedback to the applicants; she then mentored successful project management applicants through their first jobs.
In 2005, Margaret became a tutor on PTC's distance learning course Basic Proofreading, and is the senior co-author with Gillian Clarke of the latest edition. She was also commissioned to create and deliver the PTC's Advanced Copy-Editing one-day course and in 2011 became the tutor for the PTC's online Grammar at Work module. Her other teaching commitments cover both regular, scheduled courses as well as in-house courses arranged on demand (for such clients as Cambridge University Press and Pearson Education).
Margaret is proud to be a founder member of the Society for Editors and Proofreaders, for whom she teaches. She is also a mentor in proofreading and copy-editing on the SfEP's mentoring scheme.
Subscribe to our mailing list and be the first to hear about courses to help progress your career