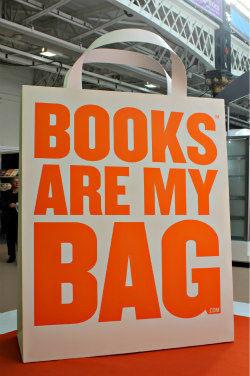 Publishers talk endlessly about "the reader"... but do we really know what that means?
This practical, energetic two-day course will help you challenge your assumptions and look outside the publishing bubble and find new opportunities for commissioning faster than your rivals.
Our enthusiasm for books is our fatal flaw: we take it for granted that people value reading, when so many other forms of entertainment and information are available. This course will challenge people to acknowledge their unconscious cultural bias and find ways to normalise their perspective, so they can publish for everyone - not just the mythical "reader". It will help participants understand how real people use books and think about them - "Insight" that should not be delegated to a separate department; it's part of every editor's job.
Be prepared for some honest truths, combined with practical tools for market scoping, effective commissioning and marketing strategy, with plenty of research, discussion and participation throughout.
It is an energetic, practical and challenging course led by two publishing professionals who walk it like they talk it ...
N.B. The two days of the course are not contiguous, they are separated by seven days.
Who will benefit from this course?
Commissioning and acquisition editors working in consumer book publishing, particularly those recently or about to be promoted into the role.
Learn how to…
Devise your own methods for finding talent (not just wait for agents)
Make intelligent use of research data and consumer insight (and generate your own)
Use publicly available data and research tools to find hidden publishing potential in the real world
Tune in to the concerns and the vocabulary of your target audiences, and use them to publish well
Programme
Day 1 - Theory and Discovery
1. Consumer insight theory and case studies.
2. Overview of the research tools and techniques available
3. Sit in with a real book group, followed by discussion.
4. High street visit - NOT a bookshop.
5. Task setting - marketing scoping case study for group work and research
6. R&D planning
Day 2 - Detailed case study work
1. Putting together research findings in groups
2. Presentation of ideas
3. Sense checking/development workshop
4. Feedback and discussion
5. Summary of what we've learnt - put together a checklist to take away and pin above your desk!
N.B. The two days of the course are not contiguous, they separated by seven days
Tutors
Venue Information
Our short courses are run at a variety of venues in Central London. Information and directions can be found on our Contact Us page. Please check your Joining Instructions for your specific course venue.
Note that most of our short courses can also be run as In-Company events.
Please read our
Terms & Conditions
A two-day course
Please note: The two days of this course are one week apart. The second day will be April 25th.
Price
£595+VAT