Have you ever sat through a presentation and found yourself thinking, 'I'm so glad it's not me at the front of the room...?' If that sounds familiar, you've come to the right course!
Whatever publishing team you work in, whether it be editorial, marketing, sales or design, at some time you will probably be asked to speak in front of groups of people. You could be asked to contribute to a meeting or give a more formal presentation. Developing the confidence and learning the skills to make an impact will determine how successful you are at communicating your message effectively.
This course is not only about the skills and techniques of giving a presentation but also about how to plan the content effectively. You will learn what distinguishes a good presentation from a bad one and by the end of the session you will feel more confident about planning and delivering an effective and engaging presentation.
Who will benefit from this course?
Publishing professionals and apprentices in the early stages of their career working in all areas of publishing.
Learn how to…
Master the basic techniques of addressing groups of people
Understand your audience and decide what they need to know
Choose and organise the content of your presentation
Deliver an effective presentation without relying on visual aids
Ask yourself the five key questions before giving a presentation
Programme
Introduction – what is a presentation and how confident are you in giving one?
Technique (or "why maintaining eye contact really is vital") – practising short presentations
Myth busting and avoiding the big mistakes
Analysing examples of good and not so good presentations
Planning your content – what does your audience really need to know?
Combining technique and content – more presentation practice
Lessons learned
Course Director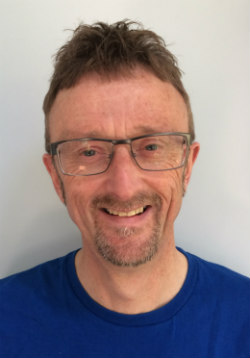 Related Blogs
Terms & Conditions
A one-day course
Dates
28 February 2019
19 September 2019
Price
£435+VAT