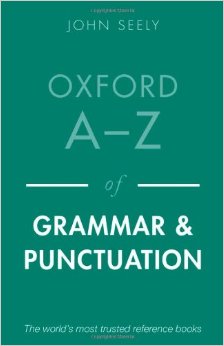 Your command of language speaks volumes about you. Whether you are preparing a proposal for a major new contract, writing a letter to a client, or even making a sales call, a good grasp of grammar is vital for presenting yourself and your organisation professionally.
We don't often stop to think about the rules that hold our language together. Normally, we don't need to. But, even native speakers of English don't always get it right.
Grammar at Work is an online course from The Publishing Training Centre (in association with Oxford University Press) that takes you from the most basic through to the more complex elements of English grammar.
Intended for speakers of UK English, it is a convenient, fun and flexible way to build the foundation you need to communicate accurately and creatively.
If you have already registered for this course, you can log in at www.grammaratwork.co.uk.
How to Enrol
To enrol, you need to click on the Add to Cart button on this page. You will be asked to register (if you have not already done so). You will at that point be able to pay immediately by credit/debit card.
Your access key will be emailed to you – this key will enable you to register on the Grammar at Work web site. Once you've registered, you will be able to pick your own username and password, giving you full access to the site for the next 12 months. At the same time, you will be sent a copy of the Oxford A-Z of Grammar and Punctuation in the post.
Important note:
You must complete the course within 12 months of enrolment or, if you wish to continue the course, you can study for a further 12 months following payment of an extension fee. The 12 month access period only starts once you have used the access key to register. Note that you must register within 60 days of receiving your key to ensure that you'll be able to do so successfully.
What is Included?
Access to the online Grammar at Work course material for a full year
A copy of the Oxford A-Z of Grammar and Punctuation
185 exercises to help you put your new knowledge into practice
An online tutor to help you with any questions you may have during the course
An automated system to keep track of your progress through the course
A totally flexible learning system that will allow you to work at your own pace and select the areas that you would like to cover in more detail
Study Time
You will be working at your own speed and selecting which subjects you would like to spend the most time on, so the duration of the course is very flexible. You will need to complete the course within 12 months as your access key will stop working after this time.
Special Offer
Grammar at Work costs £60, but if bought in conjunction with Basic Proofreading or Basic Editing then Grammar at Work is available to you at the special offer price of just £30.