Basic Editing: Editorial Skills Two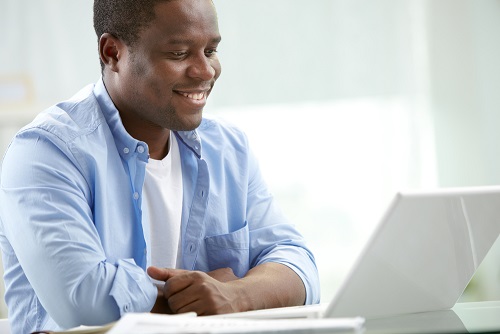 This foundational distance learning course trains you to work effectively as a Copy-editor to prepare documents for publication. Basic Editing is an online course using Microsoft Word on-screen to complete the exercises and assignments.
Basic Editing assumes prior acquisition of proofreading skills, and experience in applying them.
What is copy-editing?
The role of the copy-editor is to make the author's message clear and accessible for the readers and to mark up documents for typesetting. That might sound simple, but it's a complex job, involving an understanding of not only language and grammar but also production processes, typography and design conventions, and the extent – and limits – of responsibility and authority of each person involved in the process. It requires an enquiring mind, attention to detail, organisation and good communication skills.
Learning outcomes
At the end of Basic Editing you will be able to:
use basic copy-editing skills to work on fiction and non-fiction, and on many styles of text and websites
use the particular aspects of copy-editing that are relevant mainly to books and journals, giving you the tools needed to work in either field
work on-screen and on paper
How does the course work?
Basic Editing is delivered online giving you instant access to all course materials. You will be able to read the course notes on-screen, print them off, or save them to your desktop or other reading device.
The exercises and assignments are Microsoft Word documents to be completed on-screen and submitted as a digital file for marking and commentary.
The course comprises an introduction and four units. Each unit contains a number of self-check exercises plus an assignment that you send to the PTC for your tutor to mark.
It is possible, though not recommended, to follow a printed version of the course. The exercises and assignments are completed on paper and submitted by post for marking and commentary.
If you have already enrolled on this course and wish to access your course materials, please log in to our learning site www.ptclearning.org.uk and select the course from the 'My courses and resources' list.
Payment Options
Basic Editing costs £445 (online edition - recommended). It is possible to pay for the course in three instalments. The first instalment of £215 is payable on enrolment. The second and third instalments of £115 each will be automatically collected between the tenth and fifteenth of the following two months.
The printed and posted version of the course costs £490. The first instalment in this case is £260. Second and third instalments as above.
Have a look through our Frequently Asked Questions for more information.
If, once you have completed this course, you want to extend your skills, we recommend that you study Intermediate Editing by Distance Learning. You may also want to have a look at our Successful Editorial Freelancing by Distance Learning course.
Study Time
At least 40 hours over 12 months
Special Offer
Good grammar is essential for a copy-editor. We strongly recommend that you also work through Grammar at Work. This normally costs £60, but if booked with the Basic Editing course, the price is reduced to £30.