Freelance Finder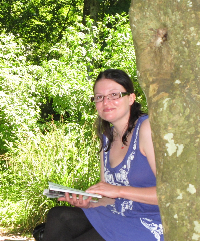 Proofreading: paper and on-screen annotations covering a wide range of print and web-based publications, books, journals, documents and promotional materials.
• Geography (physical and human) and related subjects such as development, population, environmental and urban/rural studies
• Social sciences and humanities
• Literary theory and criticism
• Natural history and nature conservation
• History, arts and heritage
• Grant funding and bid writing
• European and UK policy
• Lifestyle, personal development and hobbies
• The charity and voluntary sector
• Disability and health & social care
Before setting up GG Editorial Services in 2013, I obtained nine years' experience in information, communication, marketing and training delivery roles in the charity sector (National Trust, Big Issue Foundation, Home-Start, Disability Nottinghamshire and The Rowan Organisation).

Prior to working in the charity sector, I gained four years' experience as a Senior Information Researcher and Proofreader for a funding information service. I gained intensive in-house training in proofreading, copy-editing, information research, copywriting and training delivery. I researched, wrote and proofread reports, articles and press releases on all aspects of EU and UK grant funding. In addition, I delivered tailored training courses on the use of a funding database and grant funding in general.

First Class BA (Hons) Degree in English Studies and Geography (Oxford Brookes University).
• Bloomsbury Publishing
• Idox ('Research Connect' and 'Policy Finder' funding and policy databases for the academic and scientific research community)
• RedDoor Publishing
• DixonBaxi | Brand and Creative Agency
• Arctic University of Norway
• Be Creative Design
• Disabled Photographers' Society
• Leicestershire Centre for Integrated Living
• Numerous students, independent (self-publishing) fiction and non-fiction authors, individuals and businesses (from SMEs to large corporate clients)
Professional Member of the Society for Editors and Proofreaders (SfEP)