Freelance Finder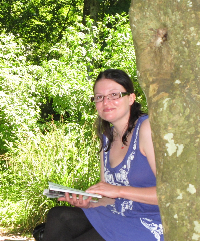 I offer a professional, efficient and accurate proofreading and content, feature and copywriting service. I help customers with information production, precision and presentation following more than 18 years' experience in all areas of the written word.

Trained in proofreading in-house and by the Publishing Training Centre and Society for Editors and Proofreaders, I help organisations and individuals present a professional image through clear and correct information. I ensure that written information is easily readable, logical, concise and free from errors by paying minute attention to the details.

My content, feature and copywriting service enables clients to project a strong, clear message that effectively engages the target readership.

Do not hesitate to get in touch if you feel that I can help with a specific project or for further information.
I am able to work on a variety of subject areas, but have particular interest and knowledge in:

Physical geography, human geography, development studies, population studies, urban/rural studies
Social sciences, humanities, sociology
Social policy, social justice, human rights
Literary theory, literary criticism, Victorian literature, the Brontës, modernist literature
Natural history, nature conservation, environmental studies, sustainability, wildlife, birdwatching, field guides
History, local history, heritage, arts and culture, creative industries
Adult fiction, children's fiction, young adult fiction
Grant funding, funding bids
Lifestyle, personal development, self-help, hobbies/interests, crafts
Memoirs, autobiography, biography, true crime
Vegetarianism, veganism, animal rights
Charities, voluntary sector, public sector
Disability, health and social care
Before setting up GG Editorial Services in 2013, I obtained nine years' experience in information, communication, marketing and training delivery roles in the charity sector (National Trust, Big Issue Foundation, Home-Start, Disability Nottinghamshire and The Rowan Organisation).

Prior to working in the charity sector, I gained four years' experience as a Senior Information Researcher and Proofreader for a funding information service. I gained intensive in-house training in proofreading, copy-editing, information research, copywriting and training delivery. I researched, wrote and proofread reports, articles and press releases on all aspects of EU and UK grant funding. In addition, I delivered tailored training courses on the use of a funding database and grant funding in general.

First Class BA (Hons) Degree in English Studies and Geography (Oxford Brookes University).
Bloomsbury Publishing (including Bloomsbury Sigma and Christopher Helm Field Guides)
Idox ('Research Connect' and 'Policy Finder' funding and policy databases for the academic and scientific research community)
HarperCollins Publishers
DixonBaxi | Brand and Creative Agency
RedDoor Publishing
Arctic University of Norway
Propolis Books
Radley Yeldar
Trigger Publishing
Disabled Photographers' Society
Leicestershire Centre for Integrated Living
Numerous students, independent (self-publishing) fiction and non-fiction authors, individuals and businesses (from SMEs to large corporate clients)
Advanced Professional Member of the Society for Editors and Proofreaders (SfEP)