Tuesday, 24 November 2015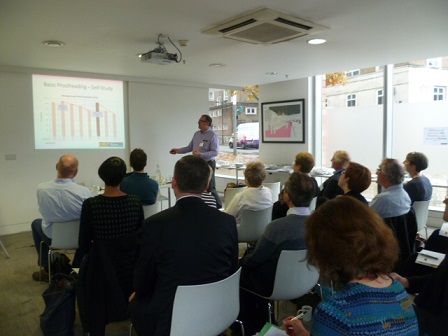 It was a sunny Friday in November and the great and the good of the Publishing Training Centre gathered together for our first Tutor Insight Day. The day was designed to bring together all our short course tutors so that we could exchange ideas, share best practice and work together as a team towards our common aim of always delivering top quality training. CPD is important for tutors and trainees alike, and it's vital that we continue to develop, improve and enhance our courses and training methods.
There were two key themes to the event – how can we put the learner at the centre of everything that we do, and how can we use social media to enhance the learning experience?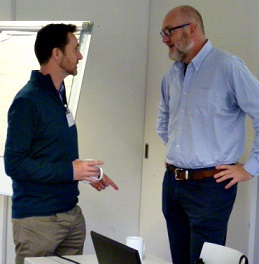 We were joined by two external speakers, Rob Garvey of the University of Westminster who explored new ideas for engaging adult learners; and Ed Peppitt who shared tales of his use of social media during his epic round-Britain cycle-ride raising funds for ShiftMS.
Peter McKay then shared his vision for the PTC over the next 12 months. The PTC is changing and the Tutor Insight Day is just one of several new initiatives. This new website is another one.
Peter also took the opportunity to share the official hashtags that have been launched for every training course, so that tutors and trainees will be able to Tweet, Instagram, Periscope and Facebook to their heart's content – sharing their experiences and learning points before, during and after each course. These hashtags can be found in the 2016 Training Directory – you can request your copy here.
We are launching many more plans over the coming months, so make sure you look out for:
• New marketing courses
• Redesigned distance learning courses
• New course venues
• A series of informative guides on topics of importance to modern-day publishers.
If you want to be kept informed about these changes, and our plans for 2016, then make sure you sign up to our email alerts.
And the conclusion to the Tutor Insight Day? A renewed sense of team and common purpose along with a general sense of excitement for what is to come. 2016 is going to be great!