Wednesday, 01 May 2019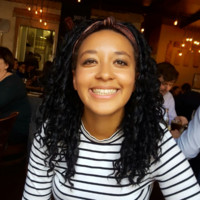 As an Editorial Assistant, proofreading is a vital skill to learn. However, I struggled to get to grips with it so decided to enrol on this course. I found it invaluable – comprehensive, interesting and insightful and, as someone who wasn't so confident in this area, it gave me a much needed boost.
Rosemary Roberts was a great teacher. She took the time to offer constructive feedback and answer any queries I had, and the pace of the class was just right for ensuring that everyone had the opportunity to complete the work and ask questions.
The course was incredibly useful, not only for finding out what a proofreader does and the sequence of publishing, but also for:
learning how to mark a proof
spotting common errors
when to use the hyphen, en-rules and em-rules
getting to grips with the design and layout elements of proofreading
how to manage your work order and proof checking.
I have gained more confidence with my proofreading and have a much clearer understanding of the process. I think this will definitely help me with my work and career progression, and I would recommend it to anyone starting out in editorial.
Mireille Harper, Editorial Assistant at Octopus Books, attended Proofreading (in-company training) in March 2018