Friday, 08 December 2017
Jason Mitchell, Acquisitions Editor at Elsevier, shares his comments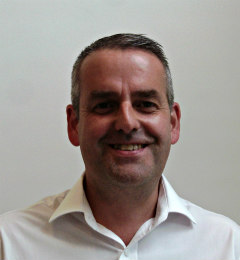 "The publishing industry is characterized by successful innovation and adaptation to meet market needs, and in a fast-changing field it is vital that those employed in Editorial continually invest in, and update, their skillsets and knowledge.
"In September I completed 'Commissioning and List Management'; a 4-day residential course run by The Publishing Training Centre. This course has several key strengths that make it an entirely worthwhile and recommended learning experience:
"Firstly, the teaching is led by leading industry experts. Drawn from technology; contracts, law and copyright; marketing and sales; market research; strategic acquisitions and list management; digital publishing; and finance; attendees benefit greatly from a wide array of current and experienced practitioners within their field.
"The course contents are relevant and reflect precisely the knowledge and skills that commissioning / acquisition editors now require to succeed in their role, in an industry which is increasingly digital, and market, technology and data-driven. In a revenue-driven industry the success of a Commissioning Editor involves an understanding of their market; engaging, recruiting and motivating authors; preparing and understanding financials; understanding contracts and copyright; marketing the list; and taking a strategic approach to your portfolio. The course provides the framework, skills and understanding to achieve this.
"Effective and engaging teaching: the course contents are delivered in a variety of formats which ensure you learn and are engaged in several ways. Participants experience lectures, discussions, problem-solving and practical sessions. In addition they take part in a publishing case study, analyzing and addressing a publishing scenario via teamwork; and the preparation and delivery of a proposal and presentation to a board of directors on the final day.
"Networking and learning from peers: the delegates were from all areas of the industry (STM, Educational, Academic, Trade, Cultural publishing) and were international. This course is a tremendous networking opportunity for attendees, as well as having the benefit to learn from discussions from each attendees' own publishing sectors.
"The Publishing Training Centre provides a current and valuable learning experience for those working in Commissioning and Acquisitions on this course; wholly recommended."

Jason Mitchell (@JMitchellPubJMitchellPub), Acquisitions Editor at Elsevier participated in the Commissioning and List Management course in September 2017. It happens again in September 2018.