Wednesday, 25 November 2020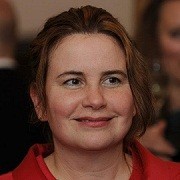 Challenges in an extraordinary year
There is no escaping the fact that the Covid-19 pandemic has badly damaged many publishing businesses. In a survey of nearly 130 Independent Publishers Guild (IPG) members in October−November 2020, nearly three-quarters (71%) said that they have seen their print sales fall in the last six months. The closure of bricks-and-mortar bookshops, the collapse of Bertrams and the cancellation of festivals, launches, conferences and other events cut off important sales channels. There were severe problems throughout the supply chain, and more than two-thirds of independents say they have experienced distribution challenges of some kind in the last six months.
These challenges have been echoed around the world. With so many retailers closed, widespread delays to printing and freight and the abandonments of the London and Frankfurt book fairs, both exports and rights sales have been compromised.
This has led to around one-third (32%) of publishers reporting problems with credit control. Aside from the consequences of failures of businesses like Bertrams, some IPG members reported that some customers are taking much longer to pay, which puts cashflow − a concern for small businesses in particular at the best of times − under more pressure.
All these difficulties have prompted over one-third (37%) of publishers to take advantage of the government's furlough scheme, and some IPG members have taken government-backed loans, secured grants or found other types of financial support to sustain them through the pandemic.
Reasons to be cheerful
But while 2020 has brought unprecedented threats, it has also highlighted the resilience of publishers. The independent sector has always been resourceful and agile in responding to challenges and finding the upsides − and this year they have grasped opportunities in two areas in particular.
The first is on the digital side of publishing. While print sales have been reduced, half of IPG members (51%) said that their digital sales have increased in the last six months. With the physical supply chain so slow, publishers have been selling more ebooks and investing in ecommerce platforms that help them trade direct with consumers. Independents have been very creative in their online marketing too, using websites, social media and video-based events to fill promotional gaps. Publishing's migration to digital sales and promotion was already well underway, but the pandemic has compressed change that might have taken years into a matter of months.
The second positive development in the year of Covid-19 has been the evolution of working habits. Nine in ten IPG members (88%) say their switch to home working has been successful, and video conferencing and cloud-based technology have helped to maintain productivity while improving work-family balance for a lot of publishing professionals. A new flexibility in working styles is very likely to endure long after offices properly reopen.
Home working doesn't suit everyone of course, and it brings with it the challenge of keeping people engaged. The pandemic has reminded us that publishing is very much a people industry, and that all staff − especially those who have been furloughed for any length of time − need to feel connected to their work, motivated by a purpose and empowered to do their jobs.
This has made online events like the IPG's Virtual Spring and Autumn Conferences, where people can connect with others and feel part of a community, very important. It makes the work of the Publishing Training Centre even more important too, and the very successful switch to virtual delivery of courses has been crucial in helping publishers to maintain their skills and learn from one another.
Looking to the future
If we can maintain our connections in these and other ways, there is good reason to be confident about the future. Over half of IPG members reported that they feel either very optimistic (9%) or quite optimistic (47%) about the next six months, and only 15% are pessimistic. There is still a long way to go before publishing returns to anything like normal, and some things in the industry will have changed forever. But with the support of the IPG, PTC and others, we feel sure that independent publishers will not simply survive the pandemic but thrive again afterwards.
Bridget Shine is chief executive of the IPG. For more about the IPG, click here.