Tuesday, 23 October 2018
Rebecca de Lozier gains experience to use immediately in her work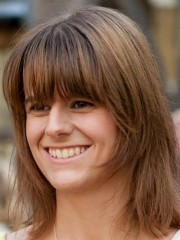 I had been a commissioning editor for less than three months when I attended the PTC's Commissioning and List Management course and I am so pleased I had the opportunity to kick-start my knowledge and confidence. The course provided a brilliant grounding in commissioning and provided strategies that I could use immediately in my work.
The thing that I valued most was the fact that all the sessions were delivered by publishers who had great knowledge in that area rather than, say, an accountant delivering the session on finance. This meant that everything was bespoke, completely relevant and pitched at the right level for editorial commissioning.
I was also impressed by how the course agenda was obviously updated to address trends in publishing and topical concerns, such as the session on digital decision making. Clearly feedback from previous delegates has been acted upon, and changes in the publishing industry are taken into account to keep the course up to date.
One of the wonderful things about external group courses like this is the chance to meet and learn from people in similar situations. The course atmosphere really encouraged interaction between the delegates, which was both enjoyable and informative. This is exemplified by the group case study we worked on. We were able to use the learning sessions to actively inform our project by the end of it we were confident with what we had pulled together – we even thought it was a shame our proposal was not real!
I would recommend this course as a must for any new commissioning editor. I certainly felt I had a much better sense of what I needed to do in order to understand and grow my list when I returned to the office.
Rebecca de Lozier, Commissioning Editor at Oxford University Press, attended Commissioning and List Management.