Wednesday, 20 June 2018
Daniel Bowen of Crown House shares his experience of PTC's Advanced Proofreading course.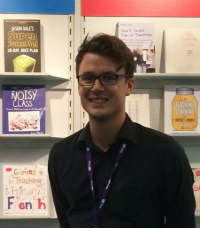 I signed up to this one-day programme hoping to build upon what I'd learned on PTC's self-study basic proofreading course and to get some face-to-face guidance on how to improve my methodology when tackling a book-length project.
It did not disappoint.
I found the whole experience very beneficial both in terms of developing my confidence around what I already knew and in equipping me with effective techniques and practices which I will now be able to tailor to each unique task in hand.
The course tutor, Rosemary, was very engaging in her delivery of the course, and the exercise texts we worked on opened up multiple learning opportunities as the materials had been sourced from a variety of genres and types of literature. Also, in switching between individual-focused activities and group discussions, the course seemed very well balanced in its combination of practical exercises and diagnostic feedback.
Rosemary complemented her technical expertise with some useful insights gained from her distinguished career in publishing, and I particularly liked the way in which she drew on my own and the other attendees' varying work practices and experiences in order to focus on specific areas according to our most relevant needs and best benefit.
The short breaks between sessions were also useful in providing opportunities to chat with the other attendees about their own editorial backgrounds. To this end the snacks and refreshments generously laid out during these intervals made for an inviting meeting point around which we could all enthusiastically gather!
I left the venue feeling content and confident with what I had learned on the day – and I would highly recommend this course to others.
Daniel Bowen, Editorial Assistant, Crown House Publishing (@CrownHousePub) participated in the one-day course Advanced Proofreading in May 2018