Monday, 03 December 2018
Development Editor Ro'isin Singh shares her experience of Rewriting and Substantive Editing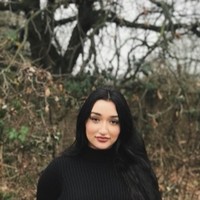 Rewriting and Substantive Editing provided a learning environment for delegates to explore approaches to rewriting and substantive editing, with a focus on professional text. The Course Director provided insightful new approaches for me to add to, and improve, my role as a Development Editor. Approaches like 'The SMOG Readability test' were incredibly useful and a tool that has already improved the way I development edit manuscripts.
The focus on professional text was really valuable as I work for a professional publisher and find that very few courses offer such a focus, which can hinder the ability for Editors to transfer the skills learnt into their roles. This course, however, provided professional texts as exercise materials for delegates to work on with plenty of group feedback that I found productive and insightful.
Andrew Steeds, the Course Director, was absolutely brilliant in guiding us through each exercise and provided lots of positive feedback on areas to explore when returning to our roles. Andrew stressed the importance of using plain English within professional text, which is a challenge I often come across with my authors.
The further reading list was especially useful (complete with titles on copyediting, rewriting and how to neutralise gendered language) and I will certainly be purchasing copies of those recommended texts.
Ro'isin Singh, Development Editor at Kogan Page Publishing Ltd, attended Rewriting and Substantive Editing in November 2018